Business Mailing Lists
Over 22 Million Businesses Available
90% Deliverable Guaranteed
Filter by Business Type (SIC Code),
Company Size, Executive Title & More

Consumer Mailing Lists
Over 240 Million Households Available
94% Deliverable Guaranteed
Filter by Demographics, Lifestyle
Interests & Purchase Behavior

Email Marketing Lists
Over 120 Million Subscribers available
100% Opt-in, CAN-SPAM Compliant
Consultative guidance and deployment to help you find new customers

For over
25 years

our marketing consultants have been helping companies just like yours.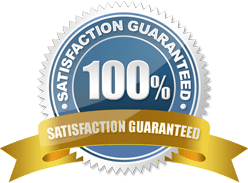 Your data is compiled from a number of sources and AccurateLeads makes an uncompromising effort ensuring you receive only the highest quality list available. Even with the most rigorous efforts towards data quality there will still be a small margin of error, typically less than 3%, attributed to undeliverable addresses. Regardless of who you buy your data from these error margins occur.
The difference between us and other data compilers is we would like to make it right with you. If our lists do not exceed industry standards we will replace 100% of the defective data, completely at our own expense. This guarantees that you will only receive the absolute best quality data available. Our Deliverability Guarantee
AccurateLeads can boast one of the highest customer retention rates in the industry. There are a number of reasons why we have so many return customers, but the bottom line is we deliver what is necessary for you to see a return on your investment.
Over the years, we have worked with some of the top Fortune 500 companies, including Coca-Cola, S.C. Johnson Company, Southern Bell, Bell South, Office Depot, Staples, and many others. We have also helped 1000's of small to medium sized businesses, so we can handle projects of any scale. No matter your business size, we can fill your need by helping you attain new customers and future clients. About AccurateLeads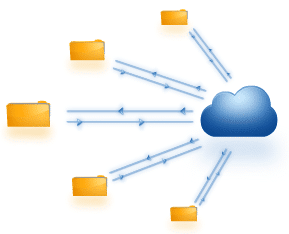 When trying to reach your target audience through direct mail, list validity and data quality are more important than any other factor. You can have an amazing offer paired with a phenomenal mail piece but if it reaches the wrong audience your campaign will fail.
AccurateLeads can help you make sure you are reaching your intended market by providing only quality/targeted information. Our consumer mailing lists can provide you with over 120 million households and over 250 million individuals. Our business mailing lists can provide you with over 24 million locations and over 42 million executives. We collect your data from 1000's of sources at which point it is merged, cleaned, and passed against USPS software to make sure you get the most accurate up to date file available.
The data cleansing process includes telephone verification, self-reported data, multi-source matching, and database sharing along with numerous proprietary sources which insures almost every record is minimally double source verified. We also run your lists through the National Change of Address (NCOA) database to make sure we cover the most recent moves, invalids, duplicates, vacancies, and questionable addresses.
Anyone can look in the yellow pages. Target your audience with quality lists to ensure you receive the best possible response for a campaign. See Our Data Cleansing Services
Take the guesswork out of your list building process. Our employees have years of experience in the direct marketing industry and know what criteria it takes gets the best results. AccurateLeads has worked with companies in every industry and can analyze past campaigns to help you pick an audience that will respond to your message. It does not matter how unique your target demographic is. If the list exists we can provide it. Call or email us now so that we can help you find your audience. Recieve a Free Count and Quote Now