All Mailing Lists >>Affluent Mailing Lists >> Affluent Home Owners
Affluent Homeowner Mailing Lists
Affluent Homeowners spend more on home decor than any other segment and often have multiple residences.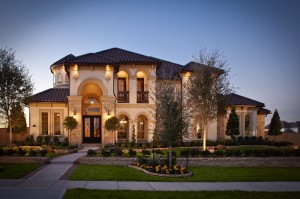 | | |
| --- | --- |
| Universe | 7,900,019 |
| Volume Pricing | Available |
| Broker Pricing | Available |
| Channels | Mailing list, Phone, Email |
The affluent homeowner is a desirable audience with money to spend. This segment lives in upscale homes and is ready to purchase high end products and services to appease their lifestyle. Wealthy homeowners have exquisite taste and are willing to pay for valuable goods and services to improve and maintain their homes.
| Affluent Homeowners List Segments | Universe |
| --- | --- |
| Affluent Homeowners | 7,900,019 |
Age, gender, household income, net worth, propensity to buy specific products and services, contributors/donors, mail order buyers, presence of credit card, lifestyle factors, mortgage information, length of residence, marital status, presence of children, ethnicity, education level and much more.
Popular Usage
Remodeling services, security service, house cleaning services, lawn service, pools, furniture, interior decorators, automobiles, boats, travel, fashion, jewelry, spas, fitness, golfing, electronics, restaurants, art, banks, investments, formal wear, and much more.
Affluent Homeowner Mailing Lists
When presenting products and services to affluent homeowners, think quality and service first. High end homeowners live lavishly and are accustomed to paying top dollar to fulfill their exotic taste. Wealthy homeowners entertain family, friends, and colleagues and want to impress them with the comfort and classy style of their home. Affluent homeowners buy the latest fashions and thrive on being outside the norm. Wealthy people live a lifestyle that shows their success.
Affluent homeowners seek services that are convenient and accommodate their style of living. Housekeeping services is a great opportunity for a business since many wealthy clients have big homes and some even have more than one home. Lawn services are also essential for making life easier for large property homeowners.
Pools and Jacuzzis can make a luxury home even more attractive. Picture a backyard with views of a pool, a gazebo offering a place for friends and family to lounge around in.
Many rich homeowners want to upgrade their home and add amenities that make their home more luxurious. Re-modelers can offer many goods and services to help make their dream home more elaborate.
Interior decorators will come in handy in giving ideas to affluent homeowners. Luxury homes can be enhanced with furniture, unique pieces of art, and accessories. Having someone assisting with the details and leaving the indulgence of living in opulence to the homeowner is a benefit for both.
Women should be the main focus when trying to sell products or services to affluent home owners. Females are primarily the ones who make the decisions when purchasing goods and services for the home. In fact, 75% of women identified themselves as the primary shoppers for their households.
Men should be the focus when it comes to investments. Males want to increase their wealth and do so with stocks, mutual funds, and real estate. Financial planners, stock brokers, and real estate agents have the perfect opportunity to offer their services to affluent men.
Men tend to love their electronics. Gaming systems, big screen TV's, and home theater systems are just a few of the "toys" men will spend money on. Men seemed to be obsessed with technology and will pay to stay connected and have the latest device on the market.
There are a number of ways to appeal to affluent homeowners. Businesses looking to increase their profits can do so by targeting wealthy homeowners.
To find out how many prospects there are in your area simply fill out the form to the right.
Or give us a call at:
(800) 685-4787