All Mailing Lists >>Affluent Mailing Lists >> Affluent Households
Affluent Households Mailing Lists
The discretionary spending of high income households is $44,352 per year.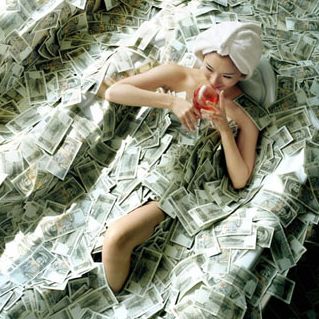 | | |
| --- | --- |
| Universe | 25,500,487 |
| Volume Pricing | Available |
| Broker Pricing | Available |
| Channels | Mailing list, Phone, Email |
This list of consumers has an above average income and can afford to open their wallets for the finer things in life. Discretionary consumer spending is what drives the economy. The general population benefits from the affluent spending money frivolously. The wealthy typically make purchases based on value and quality rather than price. This
high income group
is perfect for offers that help them attain the lavish lifestyle they seek. Any luxury item or high-end product or service is enticing to a rich person. Marketers will gain loyal customers when reaching out to this segment that can afford to spend money.
| Affluent Buyers List Segments | Universe |
| --- | --- |
| Affluent households by income | 25,500,487 |
Age, gender, household income, net worth, propensity to buy specific products and services, contributors/donors, mail order buyers, presence of credit card, lifestyle factors, mortgage information, length of residence, marital status, presence of children, ethnicity, education level and much more.
Popular Usage
Real estate, furniture, automobiles, boats, travel, fashion, jewelry, cosmetologist, spas, fitness, golfing, electronics, pools, restaurants, art, banks, investments, formal wear, computer software, limo services, beauty products, and much more.
Affluent Households Mailing Lists
When marketing to affluent households think quality and service. Consumers with expendable income choose to spend their hard earned cash in various ways. Still, when the rich do spend their money they expect good quality over price. Most affluent people work hard and welcome superior service so their time is well spent. Targeting high income households can bring prosperity to the economy and businesses.
When targeting affluent households, marketers should consider the difference in how women spend money versus men. Women tend to spend more on lifestyle while men invest more of their money in things that hold value.
Offers of fashion and trendy items to affluent women should come as no surprise. Women with high income like to look fashionable and will spend the money to do so. Any accessories to accompany their lavish lifestyle will sell too.
Women spend thousands of dollars a year on beauty products. Affluent women want to stay young looking and any anti-aging product that will help them along is considered money well spent. Cosmetologist and dermatologist can offer services appealing to the beauty conscious female that has the money to fork out so they can look good.
Home furnishings to make a family's home feel cozy and comfortable is essential to women. Many affluent women do a lot of entertaining in the home and want lavish furniture and accessories to make their home pleasant for family and guests.
Men on the other hand want to increase their wealth and invest their money in stocks or mutual funds. Financial planners, stock brokers, and bankers have the perfect opportunity to offer their services to affluent men.
Men tend to love their electronics. Gaming systems, big screen TV's, and home theater systems are just a few of the "toys" men will spend money on. Men seemed to be obsessed with technology and will pay to stay connected and have the latest device on the market.
Wealthy men are usually risk takers and competitive. Any sporting event or gambling that they feel can make them more money is a sure bet.
These are just a few ways to target people with high income. The rich like to make money and they also like to spend money. Marketers can make money too by approaching high income consumers.
To find out how many prospects there are in your area simply fill out the form to the right.
Or give us a call at:
(800) 685-4787