All Mailing Lists >>Affluent Mailing Lists >> Affluent Households with Children
Affluent Households with Children Mailing Lists
Affluent households spend twice as much on their children as middle income parents do.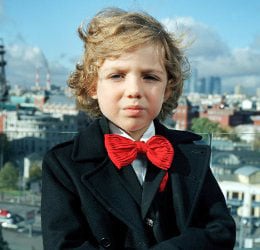 | | |
| --- | --- |
| Universe | 8,941,533 |
| Volume Pricing | Available |
| Broker Pricing | Available |
| Channels | Mailing list, Phone, Email |
These are wealthy parents who have a high income and are willing to open their wallets when it comes to their children. Families with children out spend households without children two to one and affluent parents spend double the amount of middle class parents. Children that come from wealthy households will push their parents to buy expensive brands to keep up with their friends, and the parents give into their demands. This group is the perfect market for various businesses to offer their products and services to.
| Affluent Households with Children List Segments | Universe |
| --- | --- |
| Affluent Households with Children | 8,941,533 |
Age, gender, household income, net worth, propensity to buy specific products and services, contributors/donors, mail order buyers, presence of credit card, lifestyle factors, mortgage information, length of residence, marital status, presence of children, ethnicity, education level and much more.
Popular Usage
Education, nannies, camps, birthday parties, gymnastics, dance, sports, toys, games, credit cards, apparel, electronics, cars, vacations, and much more.
Affluent Households with Children Mailing Lists

Affluent parents are educated and want their children to succeed. Any product that can enrich the life of their children will be popular with wealthy parents. Rich parents also want to give their children every opportunity to experience, explore and embrace all that life has to offer. These parents are looking for high quality and safe products for their children. Make sure to target by the appropriate age of the child. Marketers can take full advantage of the buying power of affluent households with children.
Affluent parents will invest the time and money to make sure their children get the best education. Beginning with preschool up to college, these parents will search for high performing schools for their kids. Many will choose private and some will pick public, however the school quality must meet up to their high standards before they will enroll their child. Schools that have a rich and challenging curriculum will attract high income parents.
Another big decision for high income parents is whether to send their child to day care or hire a nanny. Money is not an issue for wealthy families, but the best care for their child is. All parents want to make sure their child is in good hands when they are not with them and making the right choice can be overwhelming. Reputable day care centers or nanny services that promote high quality care should reach out to affluent families.
Wealthy parents can afford camps and any specialized camp to enrich their child's life is a plus. Many wealthy parents send their children to sports camps, cyber camps, or art camps to name a few, to brush up on their studies or training with premier coaches. A camp that helps a child to master skills that will prepare them for success will appeal to affluent parents.
Affluent parents also like their kids to give their kids opportunities to experience other cultures and will take them on lavish vacations. Travel experts that promote luxury for parents, fun activities for kids, and a great experience for the whole family will get wealthy families on board. The rich do not think about the price, but what they will get for it.
Parents will spare no expense when it comes to their child's birthday. Wealthy parents will go over and beyond to spoil their kids on this special day. Creative birthday schemes, elaborate decorations, extravagant cakes, or any over the top idea that makes a memorable birthday will attract well-to-do families. Also, these parents will bring in the pros (photographers) to capture this important day.
For every one electronic device the average kid has, the rich kid has two. Wealthy kids want the newest smart phone, computer, iPad, television or any other electronic device, and their parents will adhere to their desires. Parents often feel pressured to get "what everyone else has" and will purchase the latest gadgets for their kids.
Most wealthy kids will get a vehicle when they start to drive. The auto industry can easily approach families with high income and a teen in the house to market cars. Some will buy luxury cars and others will get their teen something more economical, however the likelihood that a car will be bought for them is pretty high.
Children of affluent parents have an edge on getting what they desire or need on account of their parents money. Marketers also have an edge with this group since these parents are willing to spend willfully on their offspring.
To find out how many prospects there are in your area simply fill out the form to the right.
Or give us a call at:
(800) 685-4787