All Mailing Lists >>Auto Owners Mailing Lists
Auto Owners Mailing Lists
Auto sales have increased the highest in 8 years with over 16 million new vehicles purchased in the past year.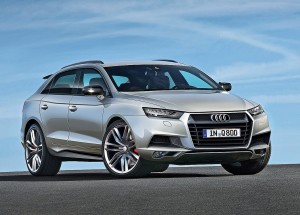 | | |
| --- | --- |
| Universe | 200,115,360 |
| Volume Pricing | Available |
| Broker Pricing | Available |
| Channels | Mailing list, Phone, Email |
This database consist of every type of auto owner around. A qualified list of vehicle owners with multiple selects will help marketers target the perfect customer . The file has multiple sources to insure the accuracy and is updated weekly. Information gathered for the automotive data complies 100% with the Shelby Act and
Federal Driver's Privacy Protection Act
(DPPA). The file is cleansed through NCOA at time of purchase..
| Auto List Segments | Universe |
| --- | --- |
| Auto Owners | 200,115,360 |
Year, Make, Model, Title date, Odometer miles, Vehicle Identification Number (VIN), Fuel type, New or Used, and more
Popular Usage
New and used auto dealers, financial services, insurance, automotive aftermarket accessories, extended warranties, auto clubs, automobile magazines, auto parts and services, age, income, homeowner vs renter, and much more
Types of Automobiles
Alfa Romeo
AM General
AMC
Aston Martin
Audi
Bentley
BMW
Rugatti
Buick
Cadillac
Chevrolet
Chrysler
Daewoo
Daihatsu
Datsun
Dodge
Eagle
Ferrari
Fiat
Fisker
Ford
Freightliner
Geo
GMC
Honda
Hyundai
Infiniti
Isuzu
Jaquar
Kia
Lamborghini
Land Rover
Lincoln
Lotus
Lexus
Maserati
Maybach
Mazda
Mclaren
Mercedes-Benz
Mercury
Merkur
Mini
Mitsubishi
Nissan
Oldsmobile
Panoz
Peugeot
Plymouth
Pontiac
Porsche
Ram
Range Rover
Renault
Rolls Royce
Saab
Saturn
Scion
Smart
SRT
Sterling
Subaru
Suzuki
Tesla
Toyota
Volkswagen
Volvo
Yugo
Fuel Type
Gasoline
Hybrid
Diesel
Propane
BioDiesel
Flex Fuel
Elec/Gas
Plug-in
Ownership
Private
Commercial
New
Used
Auto Owners Mailing Lists
With motorist spending a considerable amount of time in their vehicles, the purchase and upkeep of their auto is important to them. This gives marketers a tremendous opportunity to solicit business to a group that is willing to put forth money for a comfortable, reliable, and safe ride. Start with a highly targeted list of auto owners to drive in sales.
Automobile dealerships have an incredible advantage to market to auto owners with gas prices falling and the economy on the rebound. Cars and trucks are one of the first items people purchase when extra money is available. Auto purchases are expected to increase to $17 million next year according to CEO Mike Jackson with AutoNations. Competition is fierce as dealership fight to get customers to come in and buy.
Driving customers into dealerships can be done by identifying specific clients and mailing an offer they can't refuse. For example, by pulling a list of consumers that have a particular make and year can be enticed by an upgrade or rebate offer on a new vehicle of the same make. According to a study by Nielsen, 34% consumer plan to buy a new car within the next two years. With new models and new technology people will shop around. Getting ahead of competitors so people will remember your dealership and promotions.
With so many new vehicle buyers doing research and shopping around, having a good website to promote and attract potential buyers is essential. Sending out a postcard with a special promotion and having a link to your website will let consumers get a taste of what is being offered. The effectiveness of the site will determine if they will come into the showroom.
Finance companies also have the advantage of contacting auto owners to offer loans for a new or used vehicle. According to data from Experian Plc., 85% of new auto purchases and 53.8% of used car purchases were financed. Targeting a list of owners by transaction date to propose a favorable rate and/or a longer term loan will tempt consumers.
With the growth in car sales comes a demand for aftermarket products and services. This is profit for dealerships and repair shops. Different customers have different service needs and to provide the correct product a list of new or used owners or by make, model and year will help target the right customer to fit their needs.
Auto repair shops have a lot of competition. With roughly 4,500 companies and close to $215 billion in revenue, those that have a niche market have an edge on their competitors. One way to capture business is to select by VIN number to let owners know they can come to you instead of taking their vehicle back to the dealership for service. Better yet companies that work on specialized vehicles such as electric or hybrid can target by fuel type to help handle repairs and services.
Insurance companies also can take advantage of obtaining list of automobile owners to gather as much information on potential clients as possible. Many agents are aware of competitors cost on particular makes and models or the year of the car. Having this knowledge can give agents the advantage to make a proposal to win their business.
Publishers of auto magazine may have a hard time attracting new subscribers. Targeting the right consumer will help eliminate wasteful advertising dollars. For example, if Mustang Magazine specifically reached out to owners of Mustangs with an snazzy image on a postcard they might entice these car lovers to subscribe.
To find out how many prospects there are in your area simply fill out the form to the right.
Or give us a call at:
(800) 685-4787