All Mailing Lists >> Boat Owners
Boat Owners Mailing Lists
Boating has an estimated annual economic impact of $72 billion.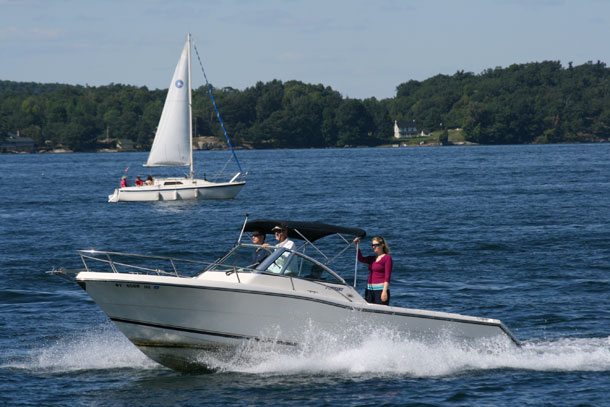 | | |
| --- | --- |
| Universe | 22,173,797 |
| Volume Pricing | Available |
| Broker Pricing | Available |
| Channels | Mailing list, Phone, Email |
These are owners of all types of boats and watercraft. From jet skis to racing boats, canoes to fishing boats, or house boats to yachts, the list is extensive. These are people who have a passion for being out on the water and view their boat as a prized possession. The activities that go along with boating give marketers the opportunity to reach out to this group with various products and services that will make this hobby more pleasurable.
| List Segments | Universe |
| --- | --- |
| Boat Owners Registered | 7,546,325 |
| Boat Owners self-reported | 14,627,472 |
Boat type, boat size, propulsion type, hull type, model year, length of boat, age, income, lifestyle interest, prizm codes, presence of children, credit card, marital status, homeowner/renter, home value, net worth, mail order buyers, and much more.
Popular Usage
Boat accessories, boat maintenance and equipment, boat covers, boat docks, fishing tackle and gear, insurance, trailers, storage, apparel, boat décor, magazine subscriptions, travel, and more.
Boat Owners Mailing Lists

People who own a boat do so to enjoy the simple pleasures in life. Being out on the open water is stress free. Many boaters have a great deal of discretionary income and are devoted to spending time on their boats. They have the purchasing power to respond to big offers. This unique market can be prosperous for many businesses.
Timing is the most important aspect if trying to sell a boat. Boating is a seasonal activity and many boats are purchased two to three months before the boating season begins. There are several ways to pinpoint a potential buyer. Purchasing a boat owners mailing list with type of boat can be a prospect for a new boat. Many boaters will want to upgrade to a newer model. Or for selling new or used boats, a list of consumers interested in boating/sailing with demographics to customize a direct marketing campaign can enhance the feasibility of obtaining a new client.
With several different types of boats available, one way to capture this audience is through modeling. For example, if trying to sell sail boats a good demographic would be a list of people with a lifestyle interest of sailing, high income, and specific ages. Or to sell bass or Jon boats a list of consumers that have an interest in fishing, specific ages, and income levels can create a profile that will enhance response to offers.
Once the boat owner hits the water, businesses can start providing their products and services. Now is the time to get a list of specifics so the goods and services offered can be presented to the optimal boater. Getting information on the type of boat can be valuable. Below are some of the types of boats that can be selected.

Sail Boat Owners
Pontoon Boat Owners
Water Ski Boat Owners
Fishing Boat Owners (Inland & Coastal)
Bass Fishing Boat Owners
Yacht Owners
Canoe/Kayak Owners
Deck Boat Owners
Ferry Boat Owners
House Boat Owners
Jet Ski Owners
Jet Boat/Speed/Racing Boat Owners
Powerboat Owners

In regards to the two best days in the life of a boat owner, "the day they buy the boat and the day they sell the boat," businesses can take the opportunity to provide the best service and offer products to the boater during their ownership to help make these days memorable.
These individuals are unique in their love of being out on the water and are always looking for the latest products and services to entertain their passion. Boat owners have the spending power making them dynamic prospects.
To find out how many prospects there are in your area simply fill out the form to the right.
Or give us a call at:

(800) 685-4787