All Mailing Lists >>Insurance Mailing Lists>>Burial Insurance Leads
Burial Insurance Leads
With almost half of Americans not prepared for retirement, this is the time for insurance agents to encourage retirees to
prepare for expenses
in case of a death.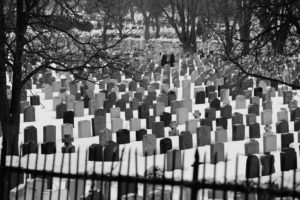 | | |
| --- | --- |
| Universe | 18,550,270 |
| Volume Pricing | Available |
| Broker Pricing | Available |
| Channels | Mailing list, Phone, Email |
Final Expense insurance has gained popularity over the past several years. Many consumers are concerned with who will pay for their burial expenses in case of death. This database consist of
households
interested in purchasing final expense policies. Insurance agents have an opportunity to increase sales with this niche market.
| Insurance List Segments | Universe |
| --- | --- |
| Final Expense Insurance Leads | 14,844,002 |
Medical supplement plans,life insurance,long-term care insurance, travel insurance, and more.
Age,income, net worth, gender, ethnicity, homeowner vs renter, home value,ailments, presence of children, and more
Mailing Lists for Burial Insurance
Selling insurance is competitive enough. Add in the fact people are seeing their health insurance increase makes it even tougher. Even though the economy has improved over the last year, consumers are still tight with their money. Nevertheless, most do not want family members to have to pay for funeral expenses in case of death. Having a trustworthy agent to lead them in the right direction is the key to your success.
The market for burial insurance is flourishing. With many consumers unaware that the average funeral expense is between $6,000-$15,000,according to the National Funeral Directors Association, the opportunity for agents to sell this added protection is expanding. Furthermore, with 76 million Baby Boomers aging the thought of family members dying is crossing their mind. Burial insurance is an easy sell to this growing group.
Reaching out to this mature audience is best done with direct mail. It may be more expensive on the front end but the response will easily make up the difference. This group actually still likes old fashion snail mail. The mail piece must stand out and create an emotion that relates to the topic to get someone's attention. Have questions that will lead to the offer. For example, "Have you ever thought about who will pay your funeral expenses in the event of a death?" This will get folks thinking. Fear can motivate action. Follow with an offer of how inexpensive it is to purchase a policy that will put their minds at ease.
Another popular method of reaching out to consumers is outbound telemarketing. This group of Boomers & Senior Citizens are receptive to phone calls and still value person to person contact. Even though many are tech savvy, talking to a live person seems more personalized. This also gives agents an opportunity to build trust which is the most important aspect of any sell. Don't jump right into a sales pitch. People buy on emotions and discussing death plans is definitely emotional. Instead ask questions on how they plan on paying for their funeral. Let the person do the talking and then agents can explain how this plan will help pay for any expenses that may incur upon their death.
More and more consumers are turning to cremation. According to data from the Cremation Association of North America, cremations have doubled over the past 15 years. This does not mean agents should not still try to sell final expense policies. Cremations can run anywhere from $2500 to $5,000 dollars. It may not be as expensive to be cremated but that doesn't mean people have the money to pay for it. People on a tight budget can benefit from this affordable policy and will be happy to find a trusted agent that can keep premiums within their reach.
Finding leads to sell final expense policies is the easy part. Getting potential buyers to trust and believe in the product is the challenge. With so many potential buyers on the market it would be wise for agents to tap into this market by engaging clients with the standpoint of how this policy will give peace of mind and is relatively low in cost. Engage the potential buyer with honesty and confidence by helping them understand the coverage and the safety net the policy will provide.
The advantage of selling burial insurance is that it opens the door for agents to offer other policies such as supplemental plans or long term care. Once agents gain the trust of new buyers, selling additional policies is much easier. Just as most seniors do not want their family to have to pay their funeral expenses, they also do not want to burden their loved ones with taking care of them.
Selling burial insurance can be lucrative for agents. With 46% of Americans having less than $10,000 saved for retirement and 29% have less than $1,000, according to the Employee Benefit Research Institute, this means there are plenty of people that will not be able to afford to pay for an unexpected death. Helping seniors find a policy to fit their needs will increase your chance of success.
The value of selling burial insurance is spreading.
To find out how many prospects there are in your area simply fill out the form to the right.
Or give us a call at:
(800) 685-4787