Business Mailing Lists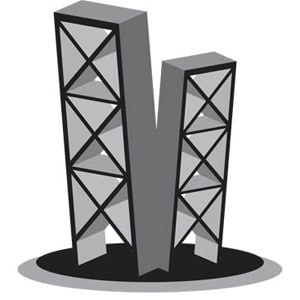 At Accurateleads our business mailing lists database is created from over 100 unique sources.
19,000,000 Company Locations
24,000,000 Executives.
The combined data represents over 75,000,000 business records which are merged, cleaned and passed against USPS software.  In addition, over 20 million records are telephone verified to provide the most accurate business list available.
With the fluctuations in the economy companies have been opening and closing more rapidly than ever before.  It is vital to use a list of companies that is up to date and meets the criteria that your particular service or product appeals to.
At AccurateLeads we update all files minutes prior to delivery of the customer by running the data through the NCOA system.
Select your leads by industry, job function, and a number of other demographics.
Below are some of the popular business selections:
Employee Size
Type of business
SIC Code
Sales volume
Years in business
Phone numbers*
Credit rating
Gender
Fax numbers*
Headquarters Geography
Executives by title
Franchises
Website Address
Medical professionals
Growing Businesses
Fortune Executive
Executive by Ethnicity
Entrepreneurs
New Businesses
Credit rating
Number of computers
Number of white collar
Manufacturing site
Executive by gender
Define the decision makers in a company using the most extensive database available.  To receive a free business count and quote contact us through one of the following channels:
Call (800) 685-4787
Or
Fill Out the Free Quote Form to the Right

Business Mailing Lists
Promoting product and services to businesses requires more in depth and professional strategies than when selling to consumers. Marketers are dealing with a different buying group that thinks rationally instead of emotionally. A company's decision to purchase is driven by budget and is usually well planned and evaluated. When dealing with businesses it is better to propose an idea rather than offer goods and services. For example, if a CPA approaches a business with how much they can save on taxes opposed to  just offering accounting services, you will be more likely to get their attention.
Keep your message clear and simple. Don't bombard people with too much information. In other words, get to the point. It will not matter how great your product or service is if your message does not create a call to action.
Make sure to have a good website. The majority of clients go to the internet to research products and services. A company's website will reflect who they are. If the website is professional and appealing, your chances will increase on making a good impression on a potential buyer. If your website is poorly designed and hard to navigate, the chances of making a good first impression will be lost. Essentially a website can make or break a business.
Build relationships. The key to a successful business is the connection built between people. Listening to what others have to say and serve their needs will help build a relationship. Helping clients get the most from your product or service will make an impact. Trust is important in any relationship and this is valuable in business partnerships too. Building trust will buy loyalty. Focus on making the most of your business relationships and you will gain lifelong clients.
Businesses are very cost conscious. Deals and incentives will bring business in. Reward programs, free products, coupon redemption, or any type of promotional tools to secure market share within this very competitive climate is a good way to build and maintain brand loyalty.
Patience is critical when marketing to businesses. Purchasing decisions at a company may include multiple people, budget plans have to be taken into consideration and information on the product or service will be thoroughly reviewed. Being persistent is okay as long as you pair it with great customer service and patience.
The benefits of the product or service offered is a key selling point when marketing to business. Many marketers promote the features of their products opposed to the benefits. By listing the benefits the focus is on the customer instead of the product or service.