All Mailing Lists >>Pet Owners>>Cat Owners
Cat Owners Mailing List
Cat owners spend over $100 million a year on cat treats alone.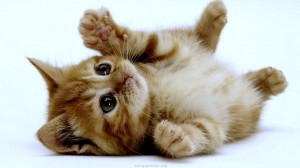 | | |
| --- | --- |
| Universe | 19,244,130 |
| Volume Pricing | Available |
| Broker Pricing | Available |
| Channels | Mailing list, Phone, Email |
People that own cats often do so because of their lifestyle. Cats are more independent and easier to care for. Not to say feline owners don't spoil their cats. Pet owners will spend money on their furry family member to ensure happiness and well being. With fifty two percent of cat owners having more than one cat, that is double the money for marketers! Getting a cat owners mailing list to target this group will
help businesses grow
.
| Cat Owners List Segments | Universe |
| --- | --- |
| Cat Owners List | 19,244,130 |
Household income, age, marital status, presence of children, homeowners/renter, lifestyle interest, and more.
Popular Usage
Veterinarian services, pet insurance, pet food and supplies, cat furniture, travel, insurance, photos, toys, and the list goes on.
Cat Owners Mailing List
Pet spending continues to climb. With approximately 31% households owning a cat and most own more than one there is money to be spent on vet care, boarding, litter accessories, scratching post, treats, and the list goes on. Target your ideal customer with a cat owners mailing list.
People love their animals and value them as family members. To ensure the best of care for their precious kitty they will want a caring veterinarian. Cats are unique and have different illnesses than dogs and vets that can make a owner feel they are knowledgeable and give quality care will gain a lifelong pet customer.
Pet insurance can be of great value to cat owners. Felines are known to have viruses, GI obstruction and other illnesses that can be costly when treated. In addition, cats live longer and vet visits can add up. Companies that offer pet insurance can target cat owners and show the benefits and cost savings to potential customers.
Cats need toys of their own or they will find something to play with. The list of essentials for kittens grow as they do. Retailers with scratching post, catnip toys, or any items pertaining to felines to make the cat owners life easier will be a hit.
Many pet owners will pay the extra to keep their furry friends from harmful products. This gives companies that have organic and natural products a chance to promote their goods. Getting a list of cat owners overlayed with those interested in green living can hone in on potential prospects.
Pet photographers can approach kitty lovers with offers to take cute and funny photos they can to share with their family and friends. More people like to include their pet in family portraits and anyone that is use to shooting photos with animals will be welcomed.
People today have a strong bond with their pets.They treat and spoil their animals like they do their children. Any business with pet products will do well to approach pet lovers and start capitalizing on potential prospects.
Increase profits by "purring" at cat lovers today!
To find out how many prospects there are in your area simply fill out the form to the right.
Or give us a call at:
(800) 685-4787