All Mailing Lists >>Church Mailing Lists
Church Mailing Lists
Churches bring in over $130 billion annually from donations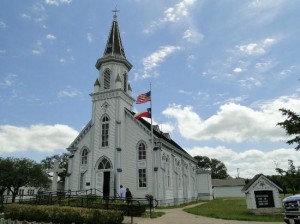 | | |
| --- | --- |
| Universe | 401,560 |
| Volume Pricing | Available |
| Broker Pricing | Available |
| Channels | Mailing list, Phone, Email |
This database consists of the largest and most up to date list of churches on the market. Each month the file is updated through
phone verification
to ensure accuracy. Opt in email addresses were recently added. Connect to specific religious institutions with a church mailing list and watch sales rise.
| Church List Segments | Universe |
| --- | --- |
| Churches | 401,560 |
Type of church (denomination), membership size, specific contact name and titles, attendance size, employee size, ethnicity, type of ministry,and more.
Popular Usage
Amusement parks, cleaning services, event planners, website services, printers, caterers, to name a few.
Types of Churches
Adventist
Baptist
Brethen
Catholic
Church of Christ
Episcopal
Evangelical
Fundamentalist
Holiness
Jewish
Latter Day Saints
Lutheran
Mennonite
Metaphysical
Methodist
Miscellaneous
Orthodox
Pentecostal
Presbyterian
Ministries
Broadcast Ministry
Cassette Ministry
Children's Ministry
Deaf Ministry
Drama Ministry
Group Travel & Tours
Men's Ministry
Mission Outreach
Music Ministry
Senior Adult Ministry
Singles Ministry
Small Group Ministry
Vacation Bible School
Video Ministry
Women's Ministry
Youth Ministry
Ethnicity
All
Asian
African American
Chinese
French
German
Hispanic
Iranian
Japanese
Korean
Native American
Russian
Vietnamese
Membership Size
1-99
100-199
200-499
500-999
1000-2999
3000-4999
5000+
Attendance Size
1-99
100-199
200-499
500-999
1000-2999
3000-4999
5000+
Employee Size
1-4
4-9
10-19
20-49
50-99
100-249
250-499
500+
Church Mailing Lists
Churches are slowly coming along with changes in advertising their place of worship. Having a website to reach out to potential guest and stay in touch with current members is crucial. Website designers have a opportunity to find a niche in offering their services to churches. Start by getting a mailing list of churches to identity which size or denomination fits your interest or abilities to help increase traffic for religious institutions.
Printers can offer their services to religious organizations that have numerous printing needs such as brochures, newsletters, bookmarks, banners to name a few. Printing companies can help churches bring in new members by offering a list of new movers to the area and sending a welcome post card. Seek out local churches for their printing needs and gain a customer for a lifetime.
A place of worship wants a clean place to offer their members and guest. Many churches have a lot of activities at their facility and it takes a professional cleaner to get the job done. Janitorial services can get a list of small or large religious organizations to offer their services and build a trusted relationship.
In a "House of Worship" flowers are in constant view . Whether a funeral or wedding is being performed or just setting arrangements throughout the sanctuary, flowers are in need. Florists can reach out to churches to provide their services and start building customer loyalty.
Amusement parks can enhance their image by offering specials to religious groups. Larger churches like to plan activities for families or youth groups to fellowship and have fun together outside of church.
A church is ran like a business and needs the same products and services as regular businesses do. Marketers should not exclude this group when seeking out new customers.
To find out how many prospects there are in your area simply fill out the form to the right.
Or give us a call at:
(800) 685-4787