Consumer Mailing Lists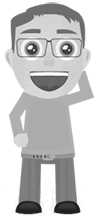 At Accurateleads our consumer mailing lists will provide you with over 120,000,000 households and over 250,000,000 individuals.  This database is created from hundreds of unique sources including white pages, public records, surveys, phone verification, and numerous proprietary sources.
The combined data represents over 3.5 billion records which are merged, cleaned and passed against USPS software. Over 1.5 million records are corrected every month providing the most comprehensive consumer list available.
The consumer data we provide is the most accurate available which will allow you to see the largest return on your investment. With over 25 years of experience our reps can provide suggestions as to what has worked best in the past and what will bring you the highest response rate.
You can choose consumers based on a number of selections from demographic factors to homeowner status and more. Below are some of the popular choices:
Age
Birth date adult
Birth date child
Children
Ethnic
Gender
Home owner
Income
Length of residency
Marital status
Net worth
Phones
Ailments
Automobile buyers
Auto year, make, model
Boat owners
Compulsive buyers
Contributor by cause
Credit card holder
Credit rating data
Donors by cause
Education level
Executives at home address
Farmers
Grandparents
Home schools
Infomercial buyer
Investors
Lifestyle interests
Mail order buyers
Mortgage data
White collar worker
Negative financial scores
New movers
New parents
Newlyweds
Pilots
Students college
Students high school
Teachers
Teens
Weight
and much more
Reach the consumers who your product or service will appeal to most. We can provide the widest consumer selection criteria available.  To receive a free consumer list count or quote simply contact us through one of the following channels:
Call (800) 685-4787
Or
Fill Out the Free Quote Form to the Right