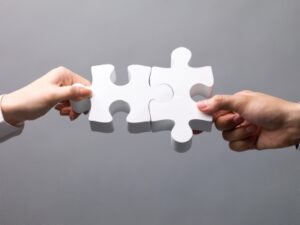 Business has changed a lot in the last couple of decades. Long gone for the most part are the days where an owner simply opened up in a rented or purchased storefront and began putting out print ads and hoping that people came in to buy. Today, most businesses operate on a national, if not global, scale, and even local businesses are expected to have websites that explain who they are and what they have to offer. It isn't just business itself that has transformed either. Every aspect of the way we do business is evolving. Here, we will examine the face of customer service in 2014.
Quality Matters Even More
A big part of serving your customer is offering them a quality product or service, and that matters more now than ever. Consumers increasingly find themselves with numerous options for just about any product or service under the sun, so establishing yourself as the only brand they should depend on means providing high quality every time.
Customer Service Has to Be Spot On
According to recent data, nearly two thirds of shoppers have ended business relationships due to issues with customer service. Building customer loyalty means providing top quality service from the moment of first contact until the order or purchase has been completely fulfilled and the customer is satisfied with the product or service they have received. If you think customer service doesn't matter, consider this fact- increasing retention levels by only 10% can increase the value of your company by 30%! Another interesting fact is this – while advertising and even shopping tend to take place increasingly in the digital world, customers still prefer assistance over the phone to any other form of customer service, though email, live chat, and knowledge base all come close in the percentages.
Marketing Is Part of Serving Customers
Today, you have to work to convince customers to come back, rather than simply assuming that because they had a positive experience they will return to you for future products or services. Modern marketing is as much a part of serving customers as answering phone calls or responding to a customer issue. Today, however, the customer prefers targeted, personalized marketing that speaks to their buying habits and takes past purchases into account. The best strategy these days is a combination of the old and new schools of advertising, combining traditional direct marketing with digital advertisements such as newsletters and email advertisements.
The face of customer service has certainly changed much in the last twenty years. While some things, like using direct mail to remind customers of your brand and your products, remain the same, the fact is that practically everything is different. You have to work even harder to maintain the quality of your customer service, and you operate every day knowing that your customer has multiple options when it comes to where to spend their money. Customer service is evolving along with the times – make sure that your business is, too.