Dentists Mailing Lists and Email Addresses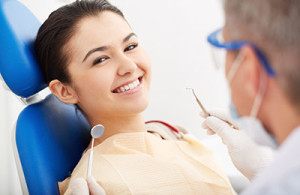 Over 300,000 Dentists
Lists are double verified
AccurateLeads comprehensive database includes over 300,000 dentists nationwide. The list is compiled from multiple sources with every record telephone verified. In addition, the file is validated against the National Change of Address (NCOA) to verify each and every address for accuracy.
This database provides the most detailed information to give marketers the ability to target the right group and enhance the response. By maximizing the list to the fullest potential with numerous demographics to choose from, users can implement strategies to engage dental professionals.
As with any other type of business, dentistry is evolving and must adapt to the constant changes. By introducing your business to offer any products or services that will help reinvent their dental practice will be lucrative for both parties.
| | |
| --- | --- |
| Universe | 300,000 |
| Volume Pricing | Available |
| Broker Pricing | Available |
| Channels | Mailing list, Phone, Email |
This high quality list can be segmented by various types of specialties enabling marketers to target specific dental professionals. The database has various ways to get in touch with these professionals such as direct mail (at office or home address), email, telemarketing, or by fax.
| Dentists List Segments | Universe |
| --- | --- |
| Dentists | 300,000 |
Age, gender, language, home address, interest & hobbies, certifications, license, association & network affiliations, and more.
Popular Usage
Dental equipment and supplies, software, uniforms, marketing, seminars, office furniture, accountants, financial planners, continuing education courses, real estate, travel and more.
Types of Practice
Endondontics
General Dentistry
Oral & Maxillofacial Surgery
Oral Pathology
Orthodontics
Pediatric Dentistry
Periodontics
Prosthodontics
Dental Public Health
Education
Medical School Attended
American Trained Only
Years of Residency
Years of Fellowship
Year of Graduation
Demographics
Age of Professional
Gender
Interest & Hobbies
Language
Address Type
Office Size
Number of Professionals
Number of prescriptions per week
Number of patients per week
Dentists Mailing Lists
Dentists are much like any other business in terms of wanting the best for their customers. The patient's experience is of the utmost importance. A dental practice that can offer flexibility and efficiency will increase their clientele. Adding technology to a practice will provide many benefits to a dentist office. Technology can improve productivity and developers of software to help these dental offices will thrive.
Dental equipment is essential for offices that are just getting started, expansion of an existing practice, or an upgrade. Dentist will buy items that will improve the quality and care of their patients. Dental offices can be sold on state of the art equipment with proof your equipment will help beat out their competitors and credibility on the product itself. Contact dentists directly through direct mail, email, or telemarketing to get your offer in front of them.
Dentistry is projected to grow by 16% during the next few years according to the Bureau Labor of Statistics. In order for dental offices to compete they must have a good website. The impact a website can have on consumers researching an office for their dental needs is valuable. Any web designers that have the skills to provide their services to dentistry's can target this niche group. Experts that can help attract new patients will make an impression on these dental practices.
Let's face it, going to the dentist is not favored by most Americans. In fact, a survey by the American Association of Endodontists found that 80% of adults fear dentists. Making the experience comfortable and pleasant can help calm these fears. The atmosphere of the dental office plays a factor in relaxing the patients. Furniture can give a positive perception that many dental groups don't think about when they are deciding how to furnish their office. Furniture companies can connect with dental practices to help create an office that reduces anxiety and gives the illusion of a calm atmosphere.
With the diverse range of treatment and specialties that dentistry now has, continuing education is imperative for dentists to succeed in their profession. Patients do not want to have to jump around for one place to the other to get multiple procedures taken care of. Being up to date on the latest technology or advanced training in dentistry is vital. Schools that have this type of training can reach out to these professionals to enhance their skills and improve their practice.
With approximately 65% of people seeking dental care each year, marketing can play an important role in getting new patients and retaining existing ones. Companies that specialize in dental marketing can approach dental offices to provide services that will get results and build their business. Marketing may not be in the plan for these professionals so showing how they will benefit from your services is imperative. Make sure to provide quality service and provide information on history of work to build trust in this group.
Success in a dentist office starts with the staff and how well they are trained and received by patients. Seminars that teach these skills can target these offices to implement the importance of having a well trained staff. Of equal importance are seminars that enable dentists to learn the skills needed to run a better practice. Reaching out to these professionals with techniques that benefit them and not take up a lot of time is appealing.
Insurance agents can promote their services to make sure dentist protect their assets and business. The security of knowing they are fully shielded from any of the risk involved in running a practice and caring for patients will ease their mind. These professionals will welcome the advice and guidance to ensure protection.
To find out how many prospects there are in your area simply fill out the form to the right.
Or give us a call at:
(800) 685-4787