All Mailing Lists >> Diabetes
Diabetes Mailing List
Diabetes cost approximately $200 billion a year in medical expense alone.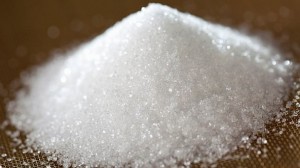 | | |
| --- | --- |
| Universe | 12,453,620 |
| Volume Pricing | Available |
| Broker Pricing | Available |
| Channels | Mailing list, Phone, Email |
Millions of Americans have diabetes and the numbers are steadily growing. This database consists of self reported diabetics, therefore the list is 100% HIPPA compliant. The file can also be targeted by type of diabetes. With the rising cost in medical expense and productivity loss due to this disease, marketers can offer their products and services to help with this epidemic. A diabetic mailing list is perfect for a variety of offers to those suffering from diabetes.
| Diabetics Segments | Universe |
| --- | --- |
| Diabetics | 12,453,620 |
Age, gender, household income, marital status, presence of children, credit card holders, homeowners/renter, home value, ethnicity, mail order buyers,donors, lifestyle interest, and much more
Popular Usage
Insurance, home health care, medication offers, donations, testing supplies, podiatrists, shoes, books, magazine subscriptions, newsletters, dieticians, fitness trainers, nutritionists, and the list goes on.
Diabetes Mailing List

Diabetes is a disease that has doubled over the last ten years. Americans can contribute much of this epidemic to increased weight gain. This health burden is preventable but many need a little help along the way. Many services can help this group in getting their health back to normal. Purchasing a diabetic mailing list will benefit businesses that want to target this niche group.
As more and more people are diagnosed with diabetes each year, the cost to treat this disease continues to rise. Access to affordable health insurance is important for diabetics. The expense for a person with diabetes can cost up to $14,000 a year. Health insurance agents can offer competitive plans to this group.
Getting diagnosed with diabetes can be overwhelming. Information is needed to help guide people through what to expect and how to manage their day to day life living with this disease. Magazine subscriptions, newsletters, and books are helpful to these individuals. A quality magazine or book targeted at this audience will entice diabetics to read and learn more about their disease.
According to the CDC, 95% of diabetics diagnosed are type 2. This is primarily do to an unhealthy lifestyle. Taking control of their diet and health is hard for many diabetics. Diet and exercise is important for everyone, but it is essential for diabetics to manage their disease properly.Dieticians and health fitness experts can weigh in with their expertise and help this group lead a healthier life.
With poor circulation being an issue for many diabetics, taking proper care of their feet is important. Podiatrists can solicit new patients by offering their services to help waive off any potential foot problems. Furthermore, companies that make special shoes for individuals with this disease can offer comfort to their feet and obtain a lifelong customer.
Diabetes is more prevalent in older people. The American Diabetes Association reports that the percentage of Americans with diabetes age 65 and older is at 25.9%. Many of these elderly folks need assistance due to their health issues. Home health care businesses can present their services to help assist those suffering from this disease.
Professionals offering products and services to diabetics can change the lives of many and help reduce medical cost.
To find out how many prospects there are in your area simply fill out the form to the right.
Or give us a call at:
(800) 685-4787