All Mailing Lists >> Donors
Donor Mailing Lists
70% of Charities Forecast Rise in Donations in 2016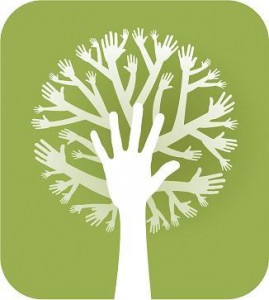 | | |
| --- | --- |
| Universe | 75,900,000 |
| Volume Pricing | Available |
| Broker Pricing | Available |
| Channels | Mailing list, Phone, Email |
These are consumers who regularly make donations to all types of charities from political campaigns to religious causes. It includes civic minded individuals whose philanthropic efforts affect various causes such as wildlife charities, cultural causes, children charities, educational charities, environmental causes, health, international aid, poverty, religious causes, veteran charities, and much more.
| Donor List Segments | Universe |
| --- | --- |
| Environmental | 10,900,250 |
| Health Causes | 22,900,650 |
| Political Causes-Conservative | 2,286,050 |
| Political Causes-Liberal | 1,650,327 |
| Religious Causes | 14,580,775 |
| Animal Causes | 11,110,775 |
| Children-Youth Causes | 8,648,763 |
| Cancer | 6,208,379 |
| Alzheimer | 1,539,046 |
| Veterans | 945,935 |
| Arts/Cultural Causes | 928,795 |
| Mail Order Donors | 2,064,460 |
Religious causes, fundraising, disease and health supporters, human rights, democratic offers, republican offers, humanitarian causes, children charities, educational donations, scholarship programs, and more.
Age, Child's Age, Date Of Birth, Demographic, Dwelling Size/Type, Ethnic/Ethnicity, Foreign/International, Gender/Sex, Gender/Sex Of Child, Geo/Geographical, Head Of Household, Home Owner, Home Value, Household Income, Income Range, Length Of Residence, Lifestyle, Marital Status, Multi Donor, Net Worth, Number Of Children, One Name Per Location, Personalization, Phone Number, Presence Of Child, Religion, Renter, SCF, Single Donor, Spoken Language, State, Wedding Date, Zip.
Donor Mailing Lists
One of the biggest challenges non-profit organizations face is finding new donors. Trying to inspire and motivate people to give is a hard task. There are ways to make people feel more confident about giving.
Building trust is the most important aspect in getting donors on board. It is easier to give money when a person knows how their hard earned money will be spent and what type of impact the organization has made. Show them. Provide information on how donations are allocated. Let the donor know their money is truly making a difference in the lives of others.
A picture is worth a thousand words. Images can tug at the heartstrings of people. Humans are visual creatures and when they see a picture of starving child or an emaciated animal they can relate to the cause they are asked to support. Tell compelling personal stories to let donors know how their gift will impact others.
Make the call to action simple and bold. Grab their attention with a direct "Donate Now" or "Give Today." Tie this in with a compelling reason as to what the donation will do. Provide different levels of giving options to help increase amount donated. Encourage giving monthly. A smaller amount more frequently equals a higher amount donated over time.
Non-profits that want to make online giving easy and accessible to donors must have an up to date website. A survey conducted by The Chronicle of Philanthropy finds 75% of young donors are turned off by out-of-date websites. It is important that your website be interactive and simple to navigate. Be bold and put the donate button in a bright color for everyone to see. The website should also be informative and display the benefits of your organization. This will help engage donors so they feel like they're in the "loop" and updated on what the organization is doing.
Acknowledge the donation with a simple thank you. This will make a donor feel valuable. According to a study by Charitable Dynamics, 21% of donors state they were never thanked for their support. This demonstration of gratefulness will increase chances of future donations. Furthermore, people like knowing where the money goes so include a note on how their gift specifically helped make a difference.
Follow up with an email. This is another way to say thank you and keep donors in touch with pertinent information on the organization they donated to. Sending newsletters and reports on how the money they receive is allotted will keep the donor informed and aware of how their money is spent. Make sure emails are easy to read on tablets and smartphones.
To find out how many prospects there are in your area simply fill out the form to the right.
Or give us a call at:
(800) 685-4787