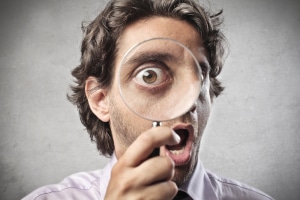 It's easy to get sucked into believing that direct mail is a dead form of communication. More and more, our society does everything online, after all. We even have cell phones that can accommodate our love and constant use of the Internet. Surprisingly, though, traditional mail is anything but dead, especially for business.
Superior Aesthetics
Though it may seem counterintuitive, there are more aesthetic options with traditional mail. This can lead to prospective customers being more responsive (Kunz, 2013). Marketing material designed to catch the eye stands a much better chance of grabbing someone's attention than another e-mail that looks like all the others. Examples of this would be a fun postcard or colorful envelope.
Higher Conversion Rates
Traditional mail still yields a high conversion rate as well. In fact, the Direct Mail Association claimed that 65% of consumers, across all ages, have reported making purchases because of direct mail marketing they received (Beasley, 2013). Furthermore, the group claims that, in 2012, the response rate of direct mail was 4.4%. This was for both business-to-consumer mailings and those from business to business. That response rate absolutely dwarfs e-mail marketing's 0.12%. One of the conclusions drawn was that consumers are facing such an onslaught of digital marketing that they have begun to tune out anything they are not specifically searching to find in their inbox (Schiff, 2012). With direct mail, companies have a new opportunity to grab their customer's attention.
Most importantly, this response rate means that the cost per lead of direct mail marketing is in line with that of both print and pay-per-click (Beasley, 2013). It's actually far less than telemarketing too. The Direct Marketing Association says the cost per lead with direct mail is, on average, $51.40. According to that group, pay-per-click is $52.48, email is $55.24, print advertising is $60.50 and telemarketing is the most expensive at $190.49.
The Print on Demand Institute adds further dimension to these numbers with their finding that direct mail marketing had higher rates of response from lead-generating "free" offers and with offers to buy now with one simple step (Beasley, 2013).
Using Direct Mailing Lists
Generally speaking, there is reason to believe that direct mail lists prepared by a business are of higher quality than those created for email addresses. They tend to be better customized to your company's demographic. If the company that supplies you your list updates it with the National Change of Address provided by the U.S. Postal Service, you can also rest assured that the recipients you are targeting still live at their listed addresses. The same cannot be said about whether or not a recipient is still using and/or checking the same e-mail address.
Despite many assumptions to the opposite, direct mail marketing is alive and well. Companies can use custom-made mailing lists to target specific demographics. They can further customize the envelope or use a postcard to grab their intended recipient's attention and stand out from the crowd. Seemingly due in large part to the sheer number of e-mail messages people receive on a daily basis, direct mail marketing constantly outperforms it.