All Mailing Lists >>Families With Children
Families with Children Mailing Lists
Over $300 billion dollars a year is spent on Children's products & services.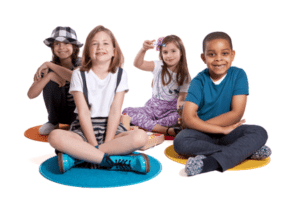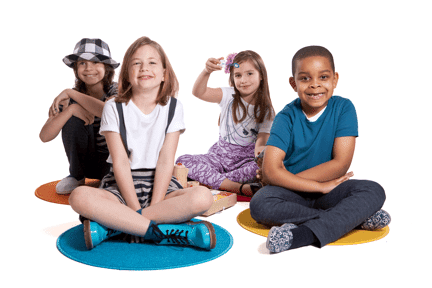 | | |
| --- | --- |
| Universe | 62,312,000 |
| Volume Pricing | Available |
| Broker Pricing | Available |
| Channels | Mailing list, Phone, Email |
This database consists of people who have a presence of children in their everyday lives.  Parents in this day and age will spare no expense when it comes to meeting their children's desires along with their own aspirations for a child's development. Investments in children have increased significantly over the past years because of changing mannerisms on child rearing. It has been estimated families with a before-tax annual income under $57,600 could expect to spend up to $206,180 over 18 years and with a before-tax income of about $100,000 per year, the total climbs to $477,100. That is the amount for one kid.
| Households with Children List Segments | Universe |
| --- | --- |
| Newborns | 13,284,000 |
| Preschoolers  | 13,800,000 |
| Elementary School Kids | 15,731,584 |
| Middle School Kids | 5,682,000 |
| High School Students | 9,895,179 |
| College Students | 1,872,000 |
Children's age, parents age, household income, propensity to buy specific products and services, net worth, lifestyle factors, owners vs. renters, sports interest, academic status, marital status, ethnicity, parents education and much more
Popular Usage
School supplies from kindergarten to college, technology products, birthday programs, camps, sporting goods, age specific fashion and clothing items, medical services: orthodontist, pediatrics, dermatologist, optometrist, insurance, automotive, photography, event planning, and more.
Families with Children Mailing Lists

The buying power of households with children has grown exponentially over the years. Today's children have a tremendous influence over the billions of dollars in spending each year. Youths also form the buying patterns of their families. All marketers have to do is plant the seeds of brand recognition in children and a lifelong customer will follow. The affluence of today's children has made families a market worthy of pursuit by businesses.
Having a product or service that has an educational appeal will be of interest to parents. Today's modern parents are constantly looking for ways to educate and improve the lives of their children. Anything thing from books to games or toys that entice children and are educational will catch the eye of parents. Any parent will look for the educational value in just about everything they buy.
Clothing is not only essential but an easy target to market. Parents want their kids to look cute and adorable when they are young and will go over and beyond to purchase desirable clothing. Older children want fashionable and trendy clothes and parents will dish out the money to make sure their child looks stylish. Today's parents want their kids to look snazzy and trendy, and marketers can take advantage of this incredible opportunity.
Food is big business that can lure children to get their parents to buy for them. Kids are attracted to popular characters or anything that appears cool or fun. Parents on the other hand want food that promotes healthy eating. With obesity on the rise any business promoting food or beverage items that are healthy yet appealing to kids will be a hit.
Today's families are often stressed from a busy schedule and want to relax. Entertainment for the whole family can be relaxing and bring the family together. Parents will spend on entertainment that is fun and exciting. Deepening the emotional connection with families and supporting them in their busy lives is what helps brands grow. Entertainment can be gaming systems, movies, outdoor adventures, amusement parks, museums, etc. A product or service that can engage or enrich families will help brand a business and can become an addition to their busy lives.
Automobiles are also vital for families. Finding the right family car can be overwhelming. Traveling with kids can be stressful, therefore having kid friendly features like entertainment from DVD players, to additional outlets for iPods, yet an auto that offers comfort, safety and reliability. Any vehicle that offers a combination of what families want, and the basics they need will be an advantage to an automobile dealer.
All types of professionals in the medical and dental fields will be a much needed service for families with children. Sick or healthy kids will need a pediatrician. Adults and teens will need a family practice physician. Typically there will someone in the household that needs glasses or braces so the services of an orthodontist and optometrist will be pertinent. Everyone in the family will need to get their teeth cleaned. Dentist can offer deals since most insurance companies do not offer dental insurance. A dermatologist can assist with teen acne. Medical and dental services have an opportunity to obtain lifelong patients.
In this digital age, technology gives families the power to share more, watch more, and relax more. Many families are willing to shell out the money to get the latest and newest "tech toy" out there. Computer offers and services help families stay connected to each other as well as watch videos, listen to music, and use for educational purposes. Families like cameras and camcorders to share special moments with others. Technology is around us all the time, with computers, smart phones and televisions. Marketers have a tremendous advantage of promoting their products and services to families in this digital age.
Businesses looking for lucrative opportunities can target families to build brand awareness and loyalty for a lifetime.
To find out how many prospects there are in your area simply fill out the form to the right.
Or give us a call at:
(800) 685-4787