If you are starting a business, it is critical that you understand your target market. After all, in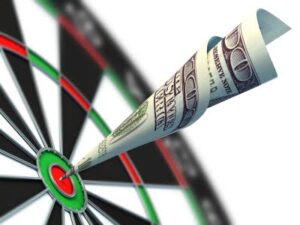 this day and age, you really need to know your customers in order to achieve success. You have to work not to be too broad in your vision of your target demographic, and you have to work to realistically determine the size of your market so that you can understand how to best reach them.
Describe Your Average Customer
One key to finding your target market is to literally write down and record everything you can about your existing and average customer. Think about what you sell. Who buys it? What characteristics are shared by a majority of people who come into your store and make a purchase or what are the common threads between the people who engage with your company on social media. Are they younger or older, male or female, etc.?
Gather Some Data
Whether you operate online or out in the real world, there are ways to gather data to learn more about your target market. If you are online, conduct polls using social media and ask questions on forums and message boards related to your business. What kinds of people are responding to you, and what do they like or dislike? If you operate out in the real world, conduct customer surveys or even hold a focus group to see what you can learn about the people buying your products or services.
Figure Out Your Marketing Strategy
Once you have a good idea of what your target customer looks like, you have to figure out how to reach them. Social media is certainly a great strategy in this day and age, but not every demographic is best reached using this method. Even the demographics most commonly associated with social media, such as young people, are more likely to buy if you reach them with a multi-fold marketing plan, which means that it might be time to start building that mailing list, whether you are using online newsletters and advertisements, direct mail, or better still, a combination of both.
Don't Be Afraid of Change
One last tip when looking to discover your target demographic – don't be afraid of change. Over time, your target demographic may evolve, and you will need to be able to evolve along with it. Figure out ways to expand your target market, whether this means appealing to new customers, offering different versions of your product, or even taking your company online or going global. Growth is the key to success, and you have to change in order to grow.
Finding your target market isn't overly difficult, but it takes getting over your preconceived notions and looking at things honestly. You have to be able to understand your customers and to really see who is buying your product or service and what they have in common. By narrowing your target market to who is really buying, however, you give yourself more advertising power and the ability to better speak to your key demographic.