All Mailing Lists >>Fisherman
Fisherman Mailing Lists
Fishing items and events brought in over $48 billion dollars last year.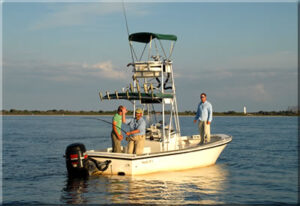 | | |
| --- | --- |
| Universe | 25,250,975 |
| Volume Pricing | Available |
| Broker Pricing | Available |
| Channels | Mailing list, Phone, Email |
Millions of Americans love to get out on the water with a fishing pole and connect with nature. Fishing is a popular outdoor activity that
families
can enjoy together. This list contains people with a fishing license or those who have reported an interest in fishing. Marketing products and services to this group will reel in new clients. A fishermen mailing list will target the right group.
| Fishermen Segments | Universe |
| --- | --- |
| Fishing Enthusiast | 25,250,975 |
Household income, age, gender,marital status, presence of children, homeowners/renter, home value, ethnicity, mail order buyers,donors, lifestyle interest, and much more
Popular Usage
Fishing equipment ,apparel, boats, travel, charters, tackle shops,magazine subscriptions, RV campers, trade shows, and the list goes on.
Fisherman Mailing List

Fishing is a sport that brings friends and families together to enjoy the outdoors and the thrill of a catch. Whether along a river, a lake, or the ocean, many products and services are needed to fish. Advice for beginners or new gear for existing anglers will give businesses a chance to brand their name. Obtaining a fishermen mailing list will help marketers target these consumers and reel them in.
Year after year more money is spent on fishing. Companies that promote fishing equipment have the opportunity to sell inexpensive or high end gear to fishermen. With American anglers spending $41 billion in retail alone, this gives ample opportunity for businesses to thrive in this industry. Start with a fishermen mailing list and overlay with income and/or lifestyle to hone in on a specific demographic.
Boat dealerships have an advantage with anglers since they spent close to $15 billion on boats and related equipment last year. Fishing in a boat oppose to the shoreline is much more exciting and a lot more area can be covered. One technique to lure in potential buyers is to send out a mail piece with a chance to win a trip. Another approach is to mail out a postcard with discounts or free added features when purchasing a boat. Once a customer is hooked, you will have a lifetime client.
Charter trips are on the rise with a 5% increase each year. A fanatic fisherman will think deep sea fishing is the best vacation ever. Offer a prize for the most fish caught or the biggest fish and start catching a line of new clients. Sport fishing is on the rise and the goal is to get them on your boat for a trip of a lifetime.
Many families like to go camping for vacation. Most will also fish for the fun and the food. Recreational vehicle dealers have an edge on this group. Pulling fishing enthusiast and camping interest will get them to your door. The comfort of an RV will win over a tent when heading outdoors for a week.
With fierce competition for Bait and Tackle Shops, luring in customers can be tough. So many to chose from when shopping online. This is when the website plays a huge roll in grabbing customers. First cast out a mail piece to fishing enthusiasts and feed them with a killer website. The website must be easy to access, simple to place orders on, and eye catching images. Once you hook them, reeling them in is easy.
Outdoor expos and trade shows have the opportunity to draw in anglers to promote their products and services. These events can give businesses the chance to display their goods and meet and greet potential customers. Furthermore, these are individuals that already have an interest in outdoor activities and will be easily sold when surrounded by items that give them pleasure.
Reel in new prospects by marketing to this group and see profits soar.
To find out how many prospects there are in your area simply fill out the form to the right.
Or give us a call at:
(800) 685-4787