All Mailing Lists >>Health & Diet>>Fitness Enthusiast
Fitness Enthusiast Mailing List
The fitness industry proceeds hit $21.8 billion in 2012 and continues to grow.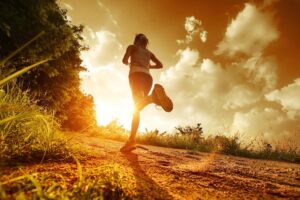 | | |
| --- | --- |
| Universe | 35,685,850 |
| Volume Pricing | Available |
| Broker Pricing | Available |
| Channels | Mailing list, Phone, Email |
These are Americans concerned with their health and will spend the money on fitness to increase their longevity. With raised awareness of the importance of exercise, more and more people are getting in shape. Whether they are stressed, overweight, or have high cholesterol this group wants to improve their overall health. People are realizing that if they invest in health they will save money in the long run. Tapping in to this growing industry can be substantial.
| Fitness Enthusiast List Segments | Universe |
| --- | --- |
| Health and Fitness Enthusiast | 35,685,850 |
Household income, age, gender,marital status, presence of children, homeowners/renter, home value, ethnicity, lifestyle interest,net worth,education level, credit card holders, mail order buyers, mail order responders,and a variety of many other demographics.
Popular Usage
Health clubs/ gyms, personal trainers, fitness instructors, home gym equipment,fitness apparel and accessories, books, videos, and the list goes on.
 Fitness Enthusiast Mailing List

The fitness industry is growing as more people are wanting to get healthy and stay in shape. All of the news focused on obesity and sedentary lifestyles has sparked a growth in the fitness industry as more people are aware of the physical and mental benefits that come from working out. Fitness spending has grown substantially over the past five years and marketers can capitalize on this industry as it continues to grow.
Health clubs and gyms have a golden opportunity with the increase of consumers seeking programs to help them get fit. Attracting new prospects can be tough. Entice new clients by making an offer they can't resist. Give an offer of a free pass for a week. Be aware of any new trends and make sure to appeal to all ages. Obtaining a fitness enthusiast mailing list can help marketers target a group that has reported they are interested in physical fitness.
People that want to get in shape sometimes need a little push. Motivation is the key ingredient to sustaining a long term exercise program. Personal trainers have the edge on attracting new clients by instilling confidence and discipline by encouraging clients and helping them achieve goals with one on one training. Fitness instructors are in demand with all demographics and ages. Building relationships with clients is the key to branding your name.
Not everyone enjoys going to the health clubs. Some prefer working out in their home. Convenience is essential to many fitness enthusiast. This brings an opportunity for businesses that sell exercise equipment to offer their merchandise. Finding the right person to sell gym equipment to can be difficult. Purchasing a targeted mailing list of health and fitness enthusiast with specific demographics will help narrow down a buying audience.
Books and magazines are also good sources of information for people that are concerned with their general well being. Anything from running to weight lifting to nutrition will catch the eye of this group. People that are making a conscious effort to get healthy like to gain knowledge on improving their health and fitness routine.Attract this group with vital information and tips they can read the old fashion way.
Comfortable active wear is a must for active folks. Throw in trendy and fashionable and you've got buyers. Looking and feeling good while burning calories helps boost confidence. Accessories to go along with while working out is essential. Americans spent nearly $30 billion on exercise clothes and gear, according to Sports Business Daily. Companies that have unique fitness products along with flattering and comfy clothes will attract these buyers.
Exercise videos have been around since the 80's and are still popular with those who prefer working out in the comfort of their home. Videos give people the convenience of exercising at a time that fits their schedule. People can get bored with the same workout routine. This is an opportunity to offer any new and fun videos that keeps people from getting bored with the same routine everyday.
Tell fitness enthusiasts how your products and services could help them reach their goals.
To find out how many prospects there are in your area simply fill out the form to the right.
Or give us a call at:
(800) 685-4787