All Mailing Lists >>Generation Y
Generation Y Mailing Lists
Millenials account for roughly $200 billion of consumer spending annually.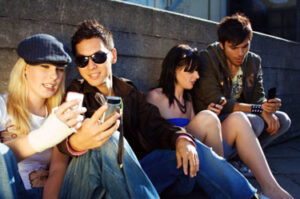 | | |
| --- | --- |
| Universe | 30,836,680 |
| Volume Pricing | Available |
| Broker Pricing | Available |
| Channels | Mailing list, Phone, Email |
Millenials are a segment of the population born between the early 80s to 2000. These young adults will surpass the baby boomers in spending and should not be overlooked. This generation is known for spending and purchasing products on impulse. Generation Y or Echo Boomers, as they are also referred as, are more educated than previous generations, tech saavy, and elusive which makes engaging them more difficult. When businesses do have a product or service that these young adults like, they will share it with everyone through social media. Millenials are the future and it is essential for marketers to get inside their heads to understand the best way to innovate this group.
| Generation Y List Segments | Universe |
| --- | --- |
| Households with Millenials | 30,836,680 |
| Males | 14,066,585 |
| Females | 16,416,610 |
| Millenials with Children | 12,874,110 |
Age, gender, ethnicity, income, education, interests, lifestyle, marital status, presence of children,dwelling type, and more.
Popular Usage
Credit cards, automobiles, student loans, insurance, computers and accessories, books, magazines, telecommunication products, electronics, home furnishings, apparel, cosmetics, health and personal care products and services, travel and so much more.
Generation Y Mailing Lists

The continued growth in the marketplace will be defined by Generation Y. Engaging and interacting with this group is different than any other generation.Millenials are heavily invested in technology and typically own multiple devices. It is important to build relationships with Millenials to increase social sharing about your brand which can do wonders for a business.
Millenials purchasing power is rapidly growing and marketers need to move fast to keep up with this group. Echo Boomers may have grown up with technology, but that is not the only way to communicate with them. This generation still seeks tangible, touchable communication. Direct mail can fufill this need especially with the adundance of digital advertising constantly coming their way. Millenials report 75% of the mail they receive as valuable based on a survey conducted by Nielson. Many marketers think direct mail and millenials don't mix. Let direct mail drive this connected group to your website.The process and manner in advertising to this generation is what matters, not how it is delivered.
With Generation Y use as many mediums as possible to get your message across. The goal is to get them talking about your product so they will tell their friends. Since millenials spend most of their time on their smartphone, iPad, or tablet, sharing is at their fingertips. Acccording to Forrester Research, 91% of millenials are regular internet users. This means businesse must have websites with content that can be easily shared. More importantly, make sure they can access your website on their mobile device. Reports from eMarketer show 63.2% of Millenials use mobile devices to get online.
Millenials are highly influenced by their peers. According to Advertising Age, nearly 70% of them won't make a major decision without running it by their network first. Businesses can take this opportunity to attract the attention of this group who will then spread the word of their brand to all of their friends. Businesses will also get noticed if they show up on major social networking sites such as Facebook, Twitter, Pinterest, etc.
Trust is a big issue with millenials. They have been in the throne of every form of advertising and can see past the bs. They find ways to avoid the ongoing stream of advertising by blocking, deleting, or turning their back on them.Businesses must be trustworthy and transparent to resonate with this audience.
Generation Y knows what they want. They like to be involved and need to feel connected. Provide them with a unique product and a personal experience so they connect with your brand. When marketing to this this group make it fun, energetic, and meaningful. They are more diverse and have been exposed to more than any other generation which makes them resilient and adaptable.
Millenials are altruistic and care about social issues. They want to save the planet and feed the poor. This generation will buy for a cause. According to a survey from the Boston Consulting Group, 37% of millenials are more likely to choose products whose purchase supports a cause. Once again they will share with their friends to show what they care about.
Millenials can make a businesses grow tremendously if engaged in the right manner.
To find out how many prospects there are in your area simply fill out the form to the right.
Or give us a call at:
(800) 685-4787