All Mailing Lists >> Golfer
Golfer Mailing List
Golfing generates over $70 billion dollars a year in revenue.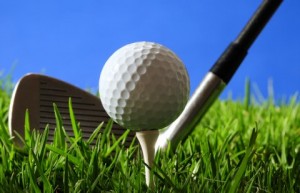 | | |
| --- | --- |
| Universe | 23,645,700 |
| Volume Pricing | Available |
| Broker Pricing | Available |
| Channels | Mailing list, Phone, Email |
Golfing is a growing sport. Some are avid golfers and others play just for fun. Regardless of the type of player, there is a huge market for the millions of golfers that spend billions of dollars each year. This database consists of affluent golfers, mail order buyers of golf products, and self reported interest in golf. Marketers that target this groups will drive in sales. A golfers mailing list will help businesses build relationships with this highly profitable
segment of consumers
.
| Golfers Segments | Universe |
| --- | --- |
| Golfers | 23,645,700 |
Household income, age, gender,marital status, presence of children, homeowners/renter, home value, ethnicity, mail order buyers,donors, lifestyle interest, and much more
Popular Usage
Golf equipment ,apparel, memberships, travel, lessons, tournaments, magazine subscriptions, and the list goes on.
Golfer Mailing List

Golfing is a sport that brings friends together for socializing and business associates to build relationships. Golfing has also become popular with females which opens the door for business to gear their products and services to women as well. Whether marketers are promoting memberships, equipment, or advice on how to improve their game, professionals have a chance to brand their name with this group. Hitting the right customer begins with a targeted golfers mailing list.
It's not a secret that golfing can be expensive. Golf clothing and accessories alone brought in over 2 billion dollars last year. Every golfer needs clothing and companies that promote attractive and trendy apparel will hit big with the golfers. Whether they buy for fashion or for comfort and quality, selling apparel is a money maker in the golf industry.
Golfers love to play at different courses. Golf courses know this and the competition is fierce when trying to bring in new customers. Incentives work well with this crowd. Offering 50% off for first timers, $50 off caddy, or buy one round and 2nd round free. Once you get a client to try your course , making their overall experience favorable will help bring in business. Start by sending offers using a golfers mailing list or do an email campaign to entice this market.
Golf instructors can capitalize on teaching beginners or help golfers improve their game.
With millions playing on a weekly basis, anyone that is skilled and can coach others can offer their service to golfers. This group has the money for lessons.
It is not uncommon for golfers to want to help others. Charity golf tournaments bring in over $3 billion a year. Many will play in tournaments that donate the fees to play or a dollar amount per hole to a charity. Playing for a good cause appeals to golfers.Charities can tap into this segment of people that are passionate about giving back.
Real estate agents that are selling homes on golf courses can attract buyers by wooing them with the beautiful views of the perfectly manicured course. Throw in the easy access of walking out their door and hitting the greens where they can play and practice more. Selecting golfers with high incomes or net worth will help narrow the list of prospects. Retirees that golf are also known to buy homes on golf course to spend their golden years doing what they love.
Traveling to experience hitting the links at great courses is a dream for many. In fact over 26 billion dollars a year is spent on golf travel. However, there are hundreds of great golf destinations to choose from. Professionals can give their expertise to golfers and help them find the right place at the right price.
Drive in sales by marketing to golfers who will spend money to pursue their hobby.
To find out how many prospects there are in your area simply fill out the form to the right.
Or give us a call at:
(800) 685-4787