All Mailing Lists >>Grandparents
Grandparents Mailing Lists & Leads
Grandparents spend more than $52 million on their grandchildren every year.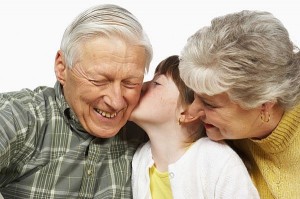 | | |
| --- | --- |
| Universe | 16,104,520 |
| Volume Pricing | Available |
| Broker Pricing | Available |
| Channels | Mailing list, Phone, Email |
There is nothing more special than a relationship between grandparents and their grandchildren. Grandparents spend a tremendous amount of money on their grandkids. Most grandparents have more time and resources to spend on their grandchildren. This group is generous with their money and control about 75% of the wealth in this country. Tap into a market that think their grandchildren are the single most important thing in their lives.
| Grandparents List Segments | Universe |
| --- | --- |
| Grandparents | 16,104,520 |
Age, gender, ethnicity, income, education, interests, lifestyle, dwelling type, mail order buyers, credit card holders, and more.
Popular Usage
Apparel, travel, educational products, magazines, books,camps, photography, computers and accessories, electronics,toys, home furnishings, stocks and bonds, and much more.
Grandparents Mailing Lists
The image of grandparents sitting around in rocking chairs is gone. This older group is active and heavily involved in their grandchildren's lives. Parents are busier than ever and turn to their retired parents to help out. Grandparents of today have the time and resources to financially help out their offspring. Companies that do not effectively target this group are missing out on a huge opportunity.
Grandparents start spending money on their grandchildren before they are even born. They are ready to "spoil" and are open to purchasing products and services for this bundle of joy. Many will buy items for their on home to make their grandchild feel  special when they are visiting. Furniture, bedding, and any other baby related items presented will be needed for this group.
Customize apparel is big with grandmothers. They love to purchase personalized diaper bags, bibs, blankets, or clothing for their precious grandchild. Any cute and trendy clothes for everyday wear will be bought for this much loved child. Clothing stores and consignment shops will reap in sales at the hands of grandmas.
 Grandparents plan for the future and will leave out no expense when it comes to the education of their grandchildren. Financial advisors can help plan investments for their grandchildren so they can get a head start. Grandparents spend $32 billion on education-related cost, based on a survey from grandparents.com .
What better memories can be formed than traveling with grandkids? These are experiences of a lifetime. This gives the parents a break and the kids and grandparents time to spend valuable time together. These can be day trips or week long vacations that will be a special journey for both. Museums, zoos,  travel agencies, tour operators, hotels, or car rentals can offer their services for these trips.
Grandparents love to read and are more likely to buy books and magazines for their grandchildren. Scrapbooks are also a hit with grandkids with photos and memories to share. Scrapbook stores, new and used bookstores,  and magazine subscription offers can target this group.
Many grandparents live far away from their grandkids and their main source of communication is by phone or email. This is an opportunity for any business that sells products and services related to technology to hone in on this group so they can stay involved with their grandchildren.
 Photos of grandkids are almost always seen around a grandparents home. Photographers can easily get grandparents to open their wallets for pictures of their precious loved ones.
The benefits to marketing to this large and powerful segment  is endless.
To find out how many prospects there are in your area simply fill out the form to the right.
Or give us a call at:
(800) 685-4787