All Mailing Lists >>Families with Children>>High School Kids
High School Kids Mailing Lists
The market for products bought by kids in high school is over $150 billion.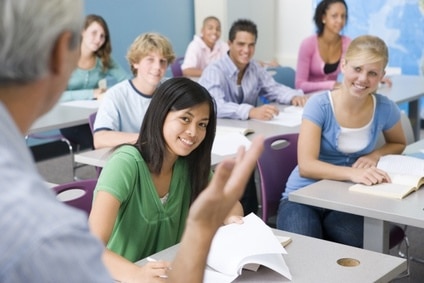 | | |
| --- | --- |
| Universe | 9,895,179 |
| Volume Pricing | Available |
| Broker Pricing | Available |
| Channels | Mailing list, Phone, Email |
Kids in high school are between the ages of 14 to 18. This age group is going through a critical time in their life and is faced with many choices and challenges. Dating, driving, working and balancing their time between family, school, and social life can be daunting. High school students want the latest fad from electronics, clothing, automotive, sports and leisure equipment, music and personal care. They will splurge on the hottest trends and have an influence on their parents purchase decisions. Marketers have the perfect opportunity to promote their products and services.
| High School List Segments | Universe |
| --- | --- |
| High School kids by age 14-18 | 9,895,179 |
| High School Students by year freshman to senior | 9,100,000 |
| College bound high school students | 1,840,000 |
College offers, formal wear, cell phones, computer software, limo services, beauty products, automotive, books, magazine subscriptions, educational products and services, photography, music, sports programs, amusement parks, clothing, tutors, and traveling packages.
Child's age with parents name, student by class year with their name, gender of child, parents age, household income, propensity to buy specific products and services, net worth, lifestyle factors, own vs. rents, length of residence, marital status, ethnic, parents education level and much more.
High School Student Mailing Lists
High school kids are not only up on the latest trends, but are willing to spend money on popular items. Kids in high school are savvy and want immediate gratification. When marketing to them, it is extremely important to be direct in your communication and provide them with an action step that results in a positive personal outcome.
High school is exciting for kids because they know they will begin to drive during these years. A parent's nightmare can be put at ease with driver's training courses. Car insurance companies can offer their policies and rates. New and used auto dealerships can help concerned parents with affordable and safe suggestions on a vehicle for their child.
Looking good and wearing the latest style is important to high school kids. Catalogs can entice students to buy. Retail stores or boutiques that are teen friendly with freshness and excitement will lure teens. With high school dances and proms formal wear is needed. Limousine services do well for high school kids out for a night on the town.
Beauty Salons for special occasions or just a trendy new hair style is important to girls. Beauty products and accessories sell well to students. Cosmetics, perfume, or skin care for their self-image concerns. High school kids are very fashion conscious. The media fuels high school student's desire for new products.
Food and entertainment rank high in teen spending. Kids in high school and fast food go together. Videos, games, and music play big with high school students.
This group of kids is a connected generation and their main source of communication is through cell phones, smart phones, tablets, laptops, etc. Teens are comfortable with technology and social networking programs. Any products or services in technology will grab the attention of high school kids.
Many high school students are involved in sports and other extracurricular programs. Custom high school apparel/gear or accessories to choose from to show school spirit is a hit with teens.
High school kids have their own personal flair. Their room is a place where they can express this. Decorating to their desire involves selection of furniture, color of the walls, posters and pictures, bedding, and accessories to show their personality.
High school students are starting to think about college. Education is important for their future success. Any educational products and services to help them prepare for this life decision can be crucial. Tutors or learning centers to help prepare them for SAT/ACT test. Colleges or Technical schools to help students decide which career path to take is beneficial.
High school kids like to hang out with their friends. Any place to gather such as an amusement park, bowling, restaurant, movies, concerts, etc. Any teen friendly environment to hangout will do.
Marketers can reap the benefits of a lifelong customer by reaching out to high school kids
To find out how many prospects there are in your area simply fill out the form to the right.
Or give us a call at:
(800) 685-4787