All Mailing Lists >>Hispanics
Hispanic Mailing Lists
Hispanics buying power is at $1.2 trillion dollars.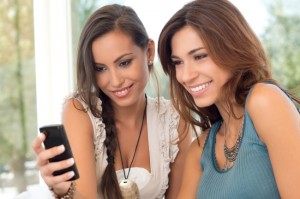 | | |
| --- | --- |
| Universe | 18,415,350 |
| Volume Pricing | Available |
| Broker Pricing | Available |
| Channels | Mailing list, Phone, Email |
This database consists of millions of
Latinos that are living the American dream
with money to spend. Latinos are the fastest growing minority group in the U.S. Their income rose 3.5% in 2013 and keeps growing. The second generation is more educated and prosperous than first generation immigrants. As each generation continues to thrive businesses will do well to approach this promising group.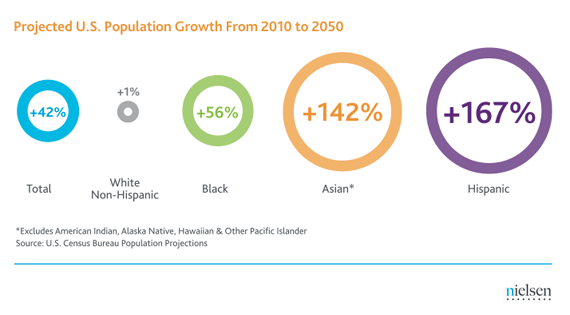 | Households with Hispanics List Segments | Universe |
| --- | --- |
| Spanish Speaking | 12,849,675 |
| Hispanics with children | 4,985,385 |
Age, gender, presence of children, income, home value, education, interests, lifestyle, marital status, dwelling type, and more
Popular Usage
Credit cards, automobiles, student loans, insurance, real estate, political, books, magazines, telecommunication products, electronics, home furnishings, apparel, cosmetics, health services, travel and so much more.
Hispanic Mailing Lists

The continued growth of the Latino population gives businesses a huge opportunity to attract new customers and brand their name. Marketers have to learn more about this group if they want to succeed in building relationships with them. The standard "one size fits all" does not work among Hispanics. Learn about their culture to connect and identify with Latinos to gain trust and loyalty.
Hispanics purchasing power is rapidly growing and is expected to reach $1.5 trillion by 2015. Having a strategy that incorporates understanding who they are and what they represent will succeed in capturing this audience. By simply embracing their cultural heritage, businesses can get in on the biggest untapped market around.
One way to get the attention of Hispanics is to use their language. Especially if targeting the first generation segment. This makes them feel as if you respect their heritage and want their business. According to a Roslow Research study, advertisement in Spanish is 45% more effective than an ad in English. Marketers can specify Spanish speaking only households when purchasing a list. Companies taking the time to communicate to this segment in their native language will earn their trust.
With second and third generation Hispanics, messages in English works fine. However, it is still important to include something that touches their roots to appeal to their emotions.
It can be something as simple as images of Latinos playing soccer, dancing, or Latin food to resonate with this group. Again, investing in cultural nuances will help make your company trust worthy.
Direct Marketing campaigns can be challenging for any marketer. Which medium is best, email or direct mail? Both. Let's look at direct mail first. Overall, Hispanic households are 3.5 times more likely to respond to a direct-mail solicitation than non-Hispanics. In fact, 77 percent of Hispanics won't discard mail before reading it, and 54 percent of Hispanic adults responded to a direct-mail offer, according to a Yankelovich Monitor Multicultural Marketing study. Another report from the Direct Marketing Association states 31% visit a website in response to a direct mail offer.
Email campaigns can be effective also. Latinos have embraced technology. In fact, 72% own a smart phone and use them to stay connected. If you are sending an offer via email with links to your website, it must be mobile ready. This also means the content in your message or on the website should be relevant to their culture. Prove you have researched what their values and beliefs are by customizing your message to mirror their culture. Adding images that reflect their heritage will increase response to offers. Hispanics buy experience and by promoting products and services tailored to them will make them feel appreciated.
Another good online campaign strategy is to use videos. Latin Americans watch digital videos 62 percent more than non-Hispanics, according to Nielsen's Cross-Platform Report. Put a video about your product or services to engage meaningfully with this audience and brand your name. Hit their passion points with music or any other visible features that echo with their values and lifestyle. If they like it, they will share it and revenues will go up.
Latinos are the second largest group of consumers in the U.S. Savvy marketers investing in this market will be ahead of everyone else. This powerful audience can make business grow exponentially if engaged in the right manner.
Businesses looking for lucrative opportunities can target Hispanics to build brand awareness and loyalty for a lifetime.
To find out how many prospects there are in your area simply fill out the form to the right.
Or give us a call at:
(800) 685-4787