All Mailing Lists >>Hunting & Shooting
Hunters Mailing List
Hunter's have a $66 billion dollar impact on the economy.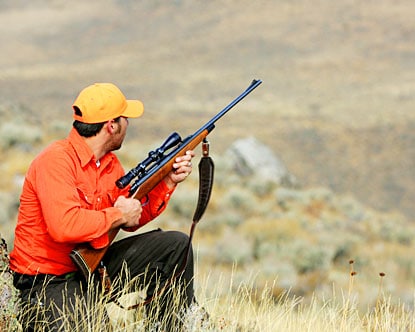 | | |
| --- | --- |
| Universe | 29,200,150 |
| Volume Pricing | Available |
| Broker Pricing | Available |
| Channels | Mailing list, Phone, Email |
These are consumers who love the outdoors. Hunting
connects people to nature
. This database consists of individuals that have a license to hunt or those that have reported they are interested in hunting since not all hunters get a license.This hobby requires many products and services that marketers can offer to enhance their hunting experience. To cater to this group companies can seek out a hunters mailing list and watch their revenues go up.
| Hunters Segments | Universe |
| --- | --- |
| Hunting/Shooting Enthusiast | 29,200,150 |
Household income, age, gender,marital status, presence of children, homeowners/renter, home value, ethnicity, mail order buyers,religion, political affiliation, and much more.
Popular Usage
Hunting gear,apparel, foot wear, taxidermist, travel, ATV's, trucks, magazine subscriptions, RV campers, trade shows, and the list goes on.
Hunting Enthusiast Mailing List

This is a group of people that are happy when they are out in the wilderness. If a company has a top quality product to offer, hunters will be even happier. Hunters are receptive to new and useful products that help make trailing animals a success. To get your image and branding out there, purchase a hunters mailing list to reach the right group.
When hunters are ready to head to the woods, they will spend the bucks to get a buck.
Every year the amount of money spent on hunting equipment goes up. Over $35 billion alone is spent on trips, equipment and license. The cost to shoot an animal can be expensive. Products made in America and are cost effective will enhance a businesses chance with this group
Shooting animals is just part of the hunting experience. Being in nature gives a sense of tranquility. In addition, bonding and socializing with others that have the same interest makes the experience gratifying. Huntsmen will travel to seek out these pleasures. Businesses that offer hunting trips can draw in this crowd with an adventure of a lifetime and gain new customers.
The market for trucks, ATV's, and RV campers is on the mind of a hunter. This makes it easy for dealerships to promote their vehicles to this group. Have a mail piece that shows you know what the hunter needs. Sending out a postcard with an image of a deer in the back of a pick-up, or a picture of a hunter on an ATV in the woods will entice these individuals to purchase. Targeting the right group is most important and delivering an effective message comes next.
Expos and trade shows have the opportunity to draw in gun enthusiasts to promote their products and services. These events can give businesses the chance to display their goods and meet potential clients face to face. In addition, you will have individuals that are already interested in your product.
Passionate hunting enthusiasts are always looking to improve their skills and learn techniques. Publications that offer advice and tips will capture this audience as well as entertain them. Offer discounts or an item for a year subscription to reel them in.
The benefits of marketing to this group is limitless.
To find out how many prospects there are in your area simply fill out the form to the right.
Or give us a call at:
(800) 685-4787