All Mailing Lists >>Insurance Mailing Lists>>64 turning 65
Insurance Leads for 64 turning 65
The current average life expectancy is 79 years for people in the US.  Those who are turning 65 will need insurance for year to come and now is the time to advise seniors on their options.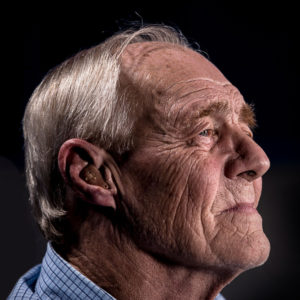 | | |
| --- | --- |
| Universe | 14,844,002 |
| Volume Pricing | Available |
| Broker Pricing | Available |
| Channels | Mailing list, Phone, Email |
There are approximately 10,000 Baby Boomers turning 65 every day. Planning for medical cost in retirement is critical for seniors. This database consists of the birth month and year so marketers can target this group to help them with their Medicare needs.
Seniors
are concerned with how they are going to make ends meet. Reaching out before their 65th birthday is essential for insurance companies. This is opportunity for agents to educate this group and sell supplemental plans to help cover their medical expenses.
| Insurance List Segments | Universe |
| --- | --- |
| Seniors 64 turning 65 | 14,844,002 |
Medical supplement plans,life insurance,long-term care insurance, travel insurance, vacation offers, retirement communities, charities, reverse mortgages, auto and recreation dealers, and more.
Birth month and year, ailments, gender, income, marital status, ethnicity, homeowner/renter, lifestyle interests and more
 Mailing Lists for 64 Turning 65
With the surge of Boomers turning 65 and getting on Medicare, the time for agents to market to these prospects is several months before their birthday. This group is getting hit from various companies trying to get their business way before they are eligible. Helping seniors with their Medicare needs before this milestone will ease the stress incurred when trying to understand all of their choices. Getting a highly targeted list of insurance leads for 64 turning 65 will give agents the opportunity to inform seniors of their upcoming options.
The best way to contact this generation is with direct mail. With so much email overload a simple postcard can stand out in a mailbox where there is not much competition. Furthermore, a direct mail piece can be put aside for later whereas an email that does not catch their attention will be deleted immediately. Most importantly, mail is more trustworthy to these older adults. With all of the phishing scams seniors are skeptical of opening an email from an unfamiliar source. Save email for follow up and newsletters once they are a client.
To connect more effectively make sure your direct mail piece has a web address for those that want to go online and visit your website. This generation does engage heavily online, especially for researching. Also, the website should be user friendly, easy to read and informative. An intriguing mail piece along with an attractive website will increase favorable responses.
People turning 65 may be in for a shock when they find out that Medicare does not cover all of their medical expenses. The rising cost of healthcare, along with inflation, can be detrimental to a retirees budget. In fact, the Centers fro Medicare and Medicaid expects senior citizens to endure at least eight years of health care inflation between 5% to 7%. This gives professionals an advantage to sell supplemental plans and advise these seniors that Medicare only covers approx. 64% of their healthcare cost. Navigating the options can be overwhelming and this group will be looking for answers from someone they can trust.
Another challenge many of these retirees will face is their unhealthy lifestyle that leads to lifelong care .This generation may live longer, but many are not healthy. Boomers have more issues with obesity, high cholesterol, high blood pressure, and diabetes than their parents. According to the American Hospital Assoc., 6 out of 10 Boomers will be managing more than one chronic condition. This is another reason supplemental plans is a lucrative market for insurance companies.
Obtaining exclusive insurance leads for 64 turning 65 to tap into this market is essential. Having product knowledge will go a long way with this mature market.
With many unhealthy 65 year olds, prescription drugs for their medical issues can be costly. The sticker shock of the cost of drugs can cause seniors to decrease the dosage. According to AARP Public Policy Institute report, the average retail price of a market basket of brand name drugs widely used by seniors increased 13% higher in 2013. Agents can help increase their quality of life by selling plans that include prescription drugs.
A bonus to getting a new prospect on board is agents can now offer other types of insurance by cross selling life or long-term care insurance. With people living longer, there is a higher likelihood that they will eventually need long-term care. This is when an ailment list will come in handy to target people with Alzheimer's or Parkinson's Disease. Most seniors do not want to burden their loved ones with taking care of them.
Baby Boomers may not be as healthy as their parents, but they are more savvy when it comes to researching their options on medical plans. However, this does not imply they are not in need of some guidance. In fact, consumer research from Gen Re reported that people that had an idea of what plan they were going with ended up selecting the recommended plan from an agent 93% of the time. This is where professional agents can separate themselves from competitors and provide additional value to seniors by accommodating their emerging needs.
People getting ready to retire are doing so with a lot of uncertainties and fear. Many have not planned well for retirement. The thought of outliving their savings is a big concern. Agents can help resolve these feelings by introducing annuities that provide a steady income. The security of a guaranteed monthly income to cover their expenses will give these seniors peace of mind.
The benefits of insurance agents marketing to people turning 65 is  invaluable.
To find out how many prospects there are in your area simply fill out the form to the right.
Or give us a call at:
(800) 685-4787