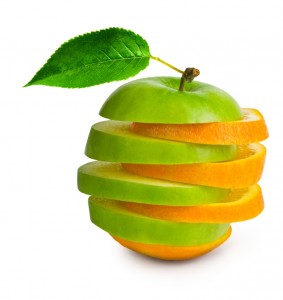 There have never been more options when it comes to marketing channels than there are today. In this day and age, a company looking to get its message out will face the peculiar challenge of choosing from a wide variety of methods to use. Despite all the new options afforded by modern technology, the best choice may be marketing channel integration across mediums. To learn more about the benefits of this strategy, keep on reading the following article.
Cover Your Bases
One of the best reasons for channel integration is to cover all your bases. This might not seem like the most eloquent of marketing tenets, but there's good reason to implement it in your campaign.
A recent study by the NPD Group found that 81% of Millennials elect to make their purchases at actual stores, as opposed to doing so online. This discovery flies in the face of what most people would assume, though. Given the advent of social media and the rise in smartphone usage, you can't blame marketers for simply assuming they would prefer a virtual option.
While nearly 20% may still be fair game for marketing channels that focus on Internet purchases, clearly, the majority of business would be left on the table.
Enhanced Feedback
Another argument for casting the wider net can be taken from the above example. Unless your company is in the mood to consistently carry out studies, marketing across channels is a great way to check the current preferences of your market. As tastes change, you can be one of the first to know and adjust your business model accordingly.
Providing a Unified Front
Integrating multiple marketing channels means more than just using all the mediums at your disposal. It also means using them together. One reason to make this a priority is to project a sense of uniformity when it comes to your company. No marketer should want the consumer to get one sense of a company from a direct mail ad and a completely different one from what they see online.
Multiple Channels are Better than One
Instead, marketers should look to use mediums in a way that complements each other. For example, many companies use a direct mail approach that asks the receiver to visit their website. On the other hand, many websites will ask for a customer's email address, often in exchange for some free item. Obviously, that address can then lead to email marketing. Online coupons are often offered that can be redeemed in person at an actual brick and mortar store.
The fact that there are more options for marketing than ever before should not turn into one more headache. As the above options show, there's plenty of reason to pick more than one marketing channel when promoting your business. Use as many as are appropriate, all at the same time, but take care that you use them in such a way that represents your company consistently. Furthermore, they can be utilized in a way so that each channel complements the other.