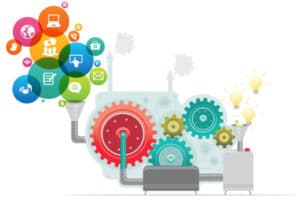 In the era of the Internet, competition for virtually every form of business has gone global, and companies are being forced to advertise more just to retain business, let alone to grow one. Of course, with all of these changes in technology, the past couple of decades have also brought some changes to the way businesses advertise. Television, radio, and direct mail are still among the biggest players in the game, but more tech oriented advertising is on the rise. So, what does 2014 have in store for advertising and just where are businesses spending their advertising dollars these days?
Social Tech and Services Are the Big Percentage Winners
When it comes to the area of advertising that is seeing the most growth percentage-wise, social media definitely comes out ahead with spending rising some 20.8%. In fact, the total to be spent on this form of advertising in 2014 is estimated at 2.9 billion dollars! Display advertisements are hot on the heels of social media with a 17.1% increase, and search-based advertising is up 12.4% to a total of $22.6 billion.
Television Brings in the Biggest Numbers
While a bigger percentage increase definitely belongs to social media and other Internet based forms of advertisement, television is still king when it comes to the numbers. Spending on television advertising may only be going up 3.2%, but that still means $68.5 billion is being spent on the medium, so it is definitely hard to ignore. Radio is seeing a similarly small increase of 2.6% to $16.1 billion.
Direct Mail Holds Fairly Steady
One of the longest lasting and most common methods of advertising, direct mail, is holding rather steady, with an increase of 1.1%. This brings the 2014 spending on this advertising medium to $44.5 billion. Considering the affordability of direct mail, these numbers reflect a great deal of advertising that is coming in the form of direct mail, whether this be flyers, circulars, coupons, newsletters, or other forms of direct mail advertisement.
Other Print Advertising Doesn't Hold Up So Well
While direct mail marketing is seeing an increase in percentage and continues to hold a high overall revenue, the same cannot be said for print advertising as a whole. Spending on magazine advertising will neither increase nor decrease in 2014, while newspaper advertising is down an astounding 8.6% to only $17.1 billion.
Something to Keep in Mind
When looking at these numbers, it is important to keep in mind that most businesses take more than one approach to advertising. In fact, a successful advertising strategy almost always employs multiple mediums. For example, companies that have always relied on direct mail may be moving onto social media platforms and offering online version of their newsletters and advertisements, but they are not abandoning the direct mail ship. Instead, companies are taking advantage of the ability to reach customers through multiple methods, which not only increases conversions and sales, but also helps the company to achieve better brand awareness and recognition.