If you want your company to succeed, you need to continuously market to new customers. While this can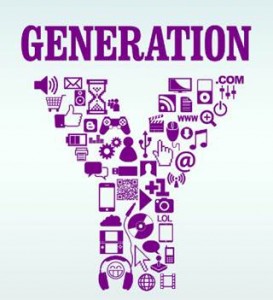 mean finding new markets for your existing product or service, it also means learning about your demographic as it changes. For example, the newest purchasing power in the market right now is Millenials. This group of people is generally considered to be those who were born in the early '80s, all the way up to the early 2000s. With over ¾ of them now legal adults, your company would do well to begin marketing to them. Here are some easy ways to get started.
Don't Discount Mailing Lists
It's easy to think that the best way to catch a Generation Y's attention is to post something on their Facebook wall. But the truth is millennial mailing lists might be just as, or even more, effective.
A recent study that came out this past September showed 81% of Millenials still shop the old-fashioned way: by visiting an actual store to spend their money.
Still not convinced? 75% of Millenials polled said they find their personal mail valuable. Though 72% of them reported being influenced by marketing they received via email, 92% said the same thing for direct mail.
Give Them Online Options
That being said, Millennials are certainly the most "plugged-in" generation at the moment. 75% of them have a presence on social media, and 80% sleep next to their phones. Companies smart enough to use Millennial mailing lists, then, should use them, in part, to drive traffic to their websites. If you have a brick-and-mortar store, there's no reason you can't use your website, in turn, to drive traffic to these physical properties via coupons and other offers.
Market with Substance
One of the many ways modern marketers lose Millennials' business is by forgetting how important it is to use ads of actual substance. This may sound like a rather naive mistake to make, but it's the result of misunderstanding how Generation Y enjoys consuming media.
Viral videos, for example, can go from a couple dozen views to millions within a month, despite lacking any real substance. But that doesn't mean they'd make effective ads. In an effort to be entertaining, funny, or trendy, marketers often forget to describe how their product works or why their service is beneficial.
The Product Matters
Again, this may seem like rather unnecessary advice to give, but, now more than ever, it's important that the product you're pitching lives up to its promises. Thanks to the Internet, any of your product's shortcomings will be shared with the world within a week of their discovery. Social media is especially good for this kind of communication. So, before you launch a new campaign that lavishes praise on your company's line, make sure it's well earned.
When it comes down to it, Millennials aren't so different than the generations that came before them. If you want their business, treat them as intelligent consumers and don't get caught up in the hype. They still enjoy their mail, in-person service, and ads that explain why your product deserves their business.