Medical Mailing Lists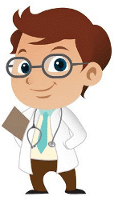 AccurateLeads can supply highly responsive Medical Mailing Lists that target physicians and doctors according to specialty, license, education, and number of other factors.  Our medical lists represent the most complete compilation of Allied Health and Medical Professions available.  The individuals addressed in this database are a great target audience for the following:
Business Services
Continuing Medical Education (CME) Marketers
Dental Supply and Equipment Marketers
Healthcare Periodicals
Hospital Supply and Equipment Marketers
Medical Apparel
Medical Device and Equipment Marketers
Medical Education Seminars
Medical Insurance Companies
Pharmaceutical Marketers
Physician Recruiters
Any Medical Related Items
AccurateLeads physician lists are compiled from over 2,100 sources and are update weekly to ensure that you are receiving the most accurate information available.  You can specify your list with a number of demographic and geographic selections to make sure you are reaching only the professionals that are relevant to you. Below are some of the more popular medical specialty fields you can select from.
Medical Mailing Lists
Abdominal Radiology
Abdominal Surgery
Addiction Medicine
Addiction Psychiatry
Adolescent Medicine
Adult Reconstructive Orthopedics
Aerospace Medicine
Allergy
Allergy/Immunology
American Academy of Medical Administrators (AAMA)
American Health Lawyers Association (AHLA)
Anatomic Pathology
Anatomic/Clinical Pathology
Anesthesiology
Bloodbanking/Transfusion Medicine
Canadian Hospitals
Cardiac Electrophysiology
Cardiology
Cardiothoracic Radiology
Cardiovascular Diseases
Chemical Pathology
Child & Adolescent Psychiatry
Child Neurology
Chiropractors
Clinical & Lab Derm Immunology
Clinical Biochemical Genetics
Clinical Cytogenetics
Clinical Genetics
Clinical Lab Immunology & Allergy
Clinical Molecular Genetics
Clinical Neurophysiology
Clinical Nurse Specialist
Clinical Nurse Specialists (CNSs)
Clinical Pathology
Clinical Pharmacology
Clinical/Laboratory Immunology
Cognitive Therapy
Colon & Rectal Surgery
Cosmetic Surgery
Craniofacial Surgery
Critical Care Medicine
Cytopathology
Dental Hygienists
Dental Radiographers
Dentists
Dermatologic Surgery
Dermatology
Dermatopathology
Developmental-Behavioral Pediatrics
Diabetes
Diagnostic Radiology
Emergency Medicine
Endocrinology
Epidemiology
Facial Plastic Surgery
Family Practice
Foot & Ankle Orthopedics
Forensic Pathology
Forensic Psychiatry
Gastroenterology
General Practice
General Preventive Medicine
General Surgery
Geriatric Medicine
Geriatric Psychiatry
Geriatrics
Gynecological Oncology
Gynecology
Hand Surgery
Head & Neck Surgery
Hematology
Hepatology
Hospital Personnel and Executives
Hospitalist
Hospitals
IM/Pediatrics
Immunology
Infectious Disease
Internal Medicine
Interventional Cardiology
Legal Medicine
Maternal & Fetal Medicine
Medical Genetics
Medical Genetics
Medical Management
Medical Microbiology
Medical Oncology
Medical Toxicology
Metabolism
Molecular Genetic Pathology
Musculoskeletal Oncology
Musculoskeletal Radiology
Neonatal-Perinatal Medicine
Nephrology
Neurodevelopmental Disabilities
Neurological
Neurological Surgery
Neurology
Neurology/Diag
Neuroradiology
NP-E-Mail (SM) Nurse Practitioners
Nuclear Cardiology
Nuclear Medicine
Nuclear Radiology
Nurse Anesthetist (CRNA)
Nurse Anesthetists
Nurse Midwife (CNM)
Nurse Practitioners
Nurse Respondents
Nurse-Midwives (CNMs)
Nurses
Nutrition
Obstetric Critical Care Medicine
Obstetrics
Obstetrics/Gynecology
Occupational Medicine
Occupational Therapy
Oncology (Cancer)
Ophthalmology
Oral & Maxillofacial Surgery
Orthopedic Surgery
Orthopedic Trauma Surgery
Orthopedics
Osteopathic Manipulative Medicine
Other Specialty
Otolaryngology
Otology/Neurotology
Pain Management
Pain Medicine
Palliative Medicine
Pathology
Pediatric Allergy
Pediatric Anesthesiology
Pediatric Cardiology
Pediatric Cardiothoracic Surgery
Pediatric Clinical & Lab
Pediatric Critical Care Medicine
Pediatric Dermatology
Pediatric Emergency Medicine
Pediatric Endocrinology
Pediatric Gastroenterology
Pediatric Hematology/Oncology
Pediatric Infectious Disease
Pediatric Medical Toxicology
Pediatric Nephrology
Pediatric Ophthalmology
Pediatric Orthopedics
Pediatric Otolaryngology
Pediatric Pathology
Pediatric Pulmonology
Pediatric Radiology
Pediatric Rehabilitation Medicine
Pediatric Rheumatology
Pediatric Surgery
Pediatric Surgery- Neurological
Pediatric Urology
Pediatrics
Pharmaceutical Medicine
Physical Medicine & Rehabilitation
Physical Therapy
Plastic Surgery
Plastic Surgery within Head & Neck
Preventative Medicine
Proctology
Psychiatry
Psychoanalysis
Public Health & General Prev. Med
Pulmonary Critical Care Medicine
Pulmonary Disease
Radiation Oncology
Radiological Physics
Radiology
Radiology
Reproductive Endocrinology
Rheumatology
Selective Pathology
Sleep Medicine
Spinal Cord Injury
Spine Surgery
Sports Medicine
Sports Medicine- Orthopedics
Sports Medicine- Pediatric
Surgery
Surgical Critical Care
Surgical Oncology
Thoracic Surgery
Transplant Surgery
Trauma Surgery
Undersea & Hyperbaric Medicine
Unspecified Specialty
Urology
Vascular Medicine
Vascular Neurology
Vascular Surgery
Vascular/Interventional Radiology
Veterinarians
Reach the medical professionals your product or service appeals to with the most updated lists available.  For a free medical mailing list count and quote you can call us at (800) 685-4787, email [email protected], or fill out the form to the right.