All Mailing Lists >>New Residents
New Residents Mailing Lists
Total expenditures for the new mover market exceeds $150 billion a year.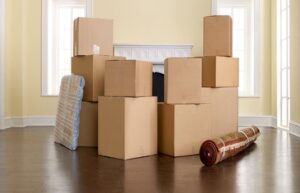 | | |
| --- | --- |
| Universe | 24,875,520 |
| Volume Pricing | Available |
| Broker Pricing | Available |
| Channels | Mailing list, Phone list |
Reach out to the most current listing of new movers around. The moment these individuals hit the door of their new place, we have information on their move. This data provides access to
consumers
that have moved within hours and is updated daily. This allows marketers to be the first one to reach out and offer their products and services and beat out competitors.
| New Residents List Segments | Universe |
| --- | --- |
| New Residents | 24,875,520 |
Move date, move distance, risk score ranges, age, gender, income, homeowner, median home value, presence of children, and much more.
Popular Usage
Utilities, cable services, grocery stores, restaurants, furniture stores, hardware stores, home repairs, carpet, flooring, dentists, doctors, insurance, pest control, security services, lawn services, auto dealers, health and fitness clubs, and much more.
New Residents Mailing List

This group of newly moved individuals is unique to marketers due to the exceptional data of tracking individuals through telephone companies nationwide and passed against numerous validation steps to give the most comprehensive new mover data available. Success in capturing movers is to be the first and have a fresh list. These new residents are five times more likely to become lasting customers if you reach them from the get go.
Marketers looking to capitalize on consumers that have just moved have a chance of branding their name, building customer loyalty, and gain thousands of dollars. Marketing to this group by direct mail or phone is the best way to get your business recognized by people new to an area.
If telemarketing is the preferred channel, the phone numbers on this file is the most comprehensive listing of new connects around. These are consumers that have recently added new phone service.This allows marketers to be the first one to call and offer their products and services and beat out competitors.
New comers have a variety of needs. After relocating to a new area, one of the most important items needed is food. Most newly moved consumers will pick a grocery store immediately and stay with it. This is a great opportunity for grocery stores to grab their attention fast and welcome them to the neighborhood.
Utility and cable services also have a limited amount of time to get a current mover to use their services. Competition is fierce and new residents are ready to get the best deal. Seize the opportunity by doing a new resident direct mail campaign to entice these consumers and increase chances of a lifelong customer.
With new movers spending 7 to 8 times more money within the first 6 months of their move on products and services, there is ample opportunity for businesses to prosper. Think of all of the services an established consumer has now and use that to weigh in on what they will need when they move. Restaurants, drug stores, hardware stores, cleaning services, lawn and pest control services, beauty salons, doctors, dentist, to list a few. Many businesses and professionals can capitalize on new residents.
New homeowners embark tremendous growth for businesses. With 65% buying furniture, 82% purchasing appliances and electronics, and 81% plan on a major home improvement, the businesses that get their message out to recent movers first have a tremendous chance of capitalizing on thousands of dollars.
New residents will be seeking out many products and services to fulfill their needs after moving into a new area. The goal for any business should be to contact these newly moved consumers that are making purchasing decisions and seeking professional services. By getting out there and establishing a relationship, you will gain loyalty and repeat business.
Welcome this key market group today and watch your business grow!
To find out how many prospects there are in your area simply fill out the form to the right.
Or give us a call at:
(800) 685-4787