All Mailing Lists >> Organic Food Buyers
Organic Food Buyers Mailing Lists
Over the last 10 years, organic food sales soared from $3.6 billion to $24.4 billion.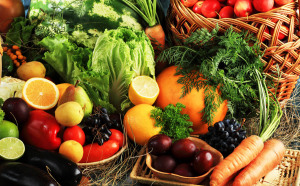 | | |
| --- | --- |
| Universe | 29,766,330 |
| Volume Pricing | Available |
| Broker Pricing | Available |
| Channels | Mailing list, Phone, Email |
Description
This database consist of people that are concerned with what they put in their body. Healthy eaters prefer organic products. This group wants a diet that will promote health, prevent disease, and protect our environment. There has been a growing demand for healthy options that are free of pesticides and chemicals. These consumers feel their quality of life will improve with healthy choices. Business with products to fulfill this healthy persons needs will gain wealth and new clients. Start by purchasing a targeted organic food buyers mailing list to approach the right audience.
| Organic Buyers List Segments | Universe |
| --- | --- |
| Organic Food Buyers | 29,766,330 |
Selects
Household income, age, gender,marital status, presence of children, homeowners/renter, home value, ethnicity, lifestyle interest,net worth,education level, credit card holders, mail order buyers, mail order responders,and a variety of many other demographics.
Popular Usage
Natural food stores, restaurants, cleaning products, books, organic hair and body products, organic baby products, organic pet products, supplements, homeopathic remedies, skin care, and more.
Tips on Marketing to Organic Food Buyers
This group is willing to pay for products that are considered to be healthier and better for the environment. This is a trend that is not slowing down as more people are concerned with their families health. Any business that can cater to this niche market will gain profits. Getting a targeted list of organic food buyers will drive marketers in the right direction.
Locally grown food not only supports local farms, it taste better and is better for you. Healthy individuals know this, but often do not have easy access to buy fresh and local food. In addition, these individuals may not even be aware of the small farmer close by. Local meat and dairy farmers or vegetables farmers have the chance to supply this specific group with their products. Even though the price may be higher to get good quality produce the cost is not this consumers concern.
Got a "green" restaurant? Individuals that eat organically at home will love to be able to do this when they go out. Let them know what you are doing to make the world a better place. Offer a way customers can connect to see what organic food is being served and where it is coming from. Have a knowledgeable staff to inform patrons what the restaurant is doing to improve the environment. Healthy food buyers will pay extra and be more inclined to eat out if organic options are offered.
It's not just what goes in the body, but also what goes on it. Organic personal care items is also a growing market. A trend that is expected to increase 14% in 2014. Health conscious consumers will buy a product that is free of harmful ingredients and helps reduce our carbon footprint.The green conscious consumer is concerned with putting synthetic chemicals that can be found in everyday products on their skin and in their hair. This group is driven by environmental and health concerns and will open their wallets to products that enforce this.
Good nutrition is at the top of the list for most new parents. Splurging on organic food for their little one to minimize the much talked about hormones, antibiotics, and pesticides is a no brainer for most parents. Offers of organic food, skin products, clothes, and toys will capture the attention of new parents.
Pet owners are another group that is concerned with the food and treats that go into the mouth of their beloved pets. Animal lovers treat their pets like family and want top quality products for them. Who wants toxic ingredients in pet food and treats from China? More importantly, educate them on the fact that going organic means less vet bills and a longer, healthier life for Fido and Fluffy.
Marketers have an edge with this group that is willing to spend considerably when it comes to their health.