All Mailing Lists >>Pet Owners
Pet Owners Mailing List
Pet owners will spend close to 55 billion on their animals in 2013.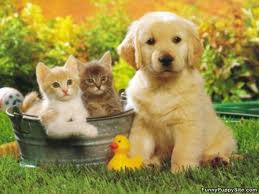 | | |
| --- | --- |
| Universe | 31,287,000 |
| Volume Pricing | Available |
| Broker Pricing | Available |
| Channels | Mailing list, Phone, Email |
This database consist of people who are pet owners, more specifically dog or cat owners. Over half of all households own either a dog or a cat.Pet owners are concerned about their pet's well-being and will spend the money to ensure the health and happiness of their cherished companion. Most pet owners considered their pet a member of the family. Purchasing a pet owners mailing list will ensure targeting the right group for marketing campaigns.
| Pet Owners List Segments | Universe |
| --- | --- |
| Pet Owners List | 31,287,000 |
| Dog Owners | 25,685,850 |
| Cat Owners | 18,266,475 |
| Horse Owners | 285,180 |
Household income, age, marital status, presence of children, homeowners/renter, lifestyle interest, and more.
Popular Usage
Veterinarian services, grooming, boarding, pet sitting, travel, insurance, dog walkers, trainers, photos, toys, and the list goes on.
Pet Owner Mailing Lists
Pets are like having children this day and time. Owners worry about their pets and pamper them as they would a child. Many pet owners have an emotional bond with their animals and will make major sacrifices for the welfare of their furry friends. Animal lovers will spare no expense when it comes to their pets.
Money spent on pets has continued to increase year after year. Marketers have a great opportunity to introduce products and services that appeal to owners of animals. This industry continues to grow therefore businesses will not want to miss out on this niche group. Obtaining a pet owners mailing list can help pinpoint your best prospects.
Advance in technology and medicine has not only increased the life span of humans, but also within animals. Choosing a veterinarian will be a top priority for pet owners. The majority of expense in owning a pet goes to vet care. Veterinarians that can cater to the specific needs and show high-quality care for your pet will win the hearts of animal lovers.
Pet insurance is a growing business. With all the new treatment now available to extend the lives of animals, vet bills can get pretty steep. Owners will go to any expense to save their four legged friends and more people are considering insurance to help cover the expense. Acquiring a pet owners mailing lists will get businesses that offer pet insurance a jump on competitors.
According to the American Humane Association, 63% of dog owners and 58% of cat owners give their furry friends a present at Christmas. Any creative or unique gifts for pets will win the hearts of animal lovers. More importantly, pet lovers like green and natural products that are environmentally friendly and healthier.
Now that animals are considered part of the family, having a place where owners can travel and bring their precious pet along is important to them. Surveys show approx. one third of Americans take their dogs on family trips.
Pet lovers that are not able to bring their beloved companion along, will be in need of boarding services or pet sitting. Finding someone they can trust is of the up most importance when leaving their pet behind. Having their pet groomed while away is a bonus that can be added to the service.
Pet photography is growing as more and more households display photos of their dogs and cats around the house. Many will carry a picture of their pet in their wallet to show friends and family. Professional photographers can make owners smile with offers to shoot photos of their precious critters.
Even during hard economic times, people still tend to indulge their pets with treats and toys. However, now they will be looking for special offers and sales on products. This is the time for marketers to reel them in with coupons or rewards to entice spending and increase their prospective customer base.
People spend a great deal on their pets regardless of the economic situation.
To find out how many prospects there are in your area simply fill out the form to the right.
Or give us a call at:
(800) 685-4787