Physicians Mailing Lists and Email Addresses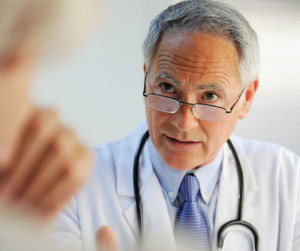 Over 1.3 million Physicians
Lists are double verified
AccurateLeads physician lists are compiled from multiple sources and are update weekly to ensure that you are receiving the most current information available. Each and every record is telephone verified to confirm the accuracy. Our medical lists represent the most complete compilation of Allied Health and Medical Professions available. Marketers can specify your list with a number of demographic and geographic selections to make sure you are reaching only the professionals that are relevant to you.
The healthcare market is growing and constantly changing. With over 1.3 million physicians on this database and a multitude of selects, reaching out to medical experts is a great opportunity for businesses to gain new clients.
| | |
| --- | --- |
| Universe | 1,350,320 |
| Volume Pricing | Available |
| Broker Pricing | Available |
| Channels | Mailing list, Phone, Email |
This database consists of every type of doctor available by specialty. Not only does this file have 100% phone numbers, but fax numbers and opt-in email addresses where available. This gives the marketer a variety of ways to reach out to these professionals. The file is cleansed through NCOA at time of purchase..
| Physicians List Segments | Universe |
| --- | --- |
| Doctors | 1,350,320 |
Age, gender, language, home address, interest & hobbies, certifications, license, association & network affiliations, and more.
Popular Usage
Medical equipment and supplies, pharmaceutical sales, medical publications, seminars, continuing education, website developers, video companies, software, financial planners, computer products, travel, real estate, and more.
Types of Practice
Allergy & Immunology
Anesthesiology
Cardiology
Dermatology
Endocrinology, Diabetes & Metabolism
Emergency Medicine
Family Practice & General Practice
Geriatrics
Internal Medicine
Medical Genetics
Neurology
Obstetrics & Gynecology
Oncology
Ophthalmology
Orthopedics
Otolarynoglogy
Types of Practice
Pathology
Pediatrics
Physical medicine & Rehabilitation
Plastic Surgery
Preventive Medicine
Psychiatry
Radiology
Surgery
Urology
Education
Medical School Attended
American Trained Only
Years of Residency
Years of Fellowship
Year of Graduation
Professional Degree (MD, DO)
Location Type
Office Based
Hospital Based
Last Year Resident
Resident
Administration
Teaching
Office Size
Number of Professionals
Number of prescriptions per week
Number of patients per week
Doctors Mailing Lists
Physicians are a lucrative market because they have the same needs as a small business does as well as a high income to purchase luxury items. Furthermore, the number of doctors and surgeons is predicted to increase by 22% over the next few years according to the U.S. Bureau of Labor Statistics. This niche market brings fortuity to numerous types of businesses that are looking to increase revenue.
Doctors will be open to products and services that increase the well-being of their patients or help their practice to run efficiently. However, these medical experts are intelligent and will expect credibility and proof your product will help their patients or their practice. Make sure to have something of value to share. Start by obtaining a list of physicians that you can send relevant information through the mail or an email to get their attention.
A good website is imperative for any medical facility. According to Pew Internet Project's research, 72% of internet users say they looked online for health information. Many are researching physicians to learn details about their services and expertise. Some doctors do not have a website at all or do not put much in to the one they do have. Website developers can promote their services to help this group design a professional looking website to market their practice online.
Videos are also very advantageous for physicians. Giving an overview of qualities, education, and services that a potential patient can see and hear when selecting a doctor increases their chance of choosing them over their competitors. Companies that create videos can connect with medical practices to help brand their name.
With technology and health information constantly advancing it is essential for health professionals to continue their education. Improving their knowledge and skills helps the overall quality of care for their patients. Schools that offer online courses will increase their enrollment with medical professionals. MedData Group found that 84% physicians would prefer attending CME events online. Sending an email to medical groups will work well with this busy group.
Pharmaceutical reps competing with a doctor's time, other companies, and the Physicians Payment Sunshine Act can give information on new drugs by contacting them through mail, fax or email to help get there foot in the door. In fact a study from CMI/Compass showed 47% oncologist preferred getting information via email and 78% of internists prefer fax, mail or email versus in-person visits. Getting an email, direct mail, or fax list by specialty will help get pharmaceutical reps in the door.
Physicians are in dire need for financial planners. Many doctors go from being broke to suddenly making a tremendous amount of money. They need qualified experts to give investment advice. This group will make a comfortable living and will also want to have a nest egg when they retire. This is a niche market that skilled financial planners can approach to help with financial options.
Insurance agents have tremendous opportunities to attract this market. This professional group needs all sorts of plans to protect their assets. After years of school preparing to be a doctor, the aspect of also running a business can be demanding. Guiding physicians in the right direction to make sure they business and home is protected will be welcomed.
To find out how many prospects there are in your area simply fill out the form to the right.
Or give us a call at:
(800) 685-4787