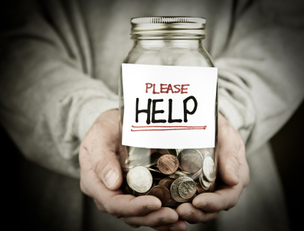 It's that time of year when non-profit organizations and charities start tugging at people's heartstrings to donate money. These organizations know consumers are more willing to open their wallets and give during the holiday season. Most important, over 40% of all donations will be made in the last six weeks of the year and Americans giving over $335 billion last year according to Giving USA. It stands to reason as to why non-profits are pumping up their fundraising.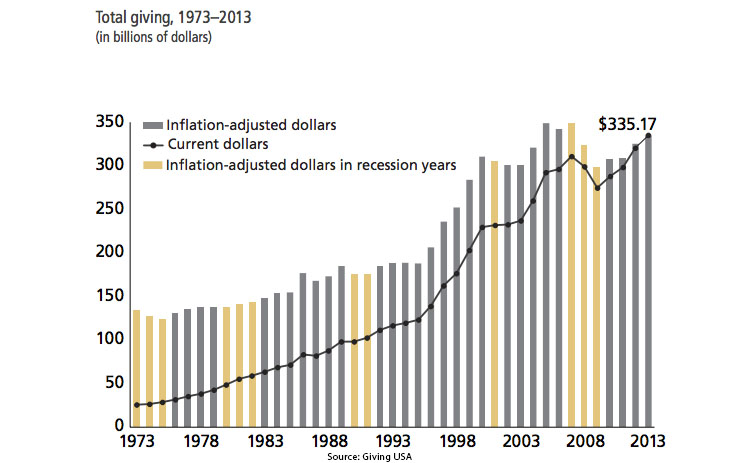 This generosity makes fundraisers push to draw in as much money as possible before the end of the year. The challenge is how to appeal to donors with surging competition. Reports from Urban Institute show the non-profit sector has increased 25% in the last 10 years. With a tight budget and limited time, marketers must have a concrete strategy for reaching prospective and existing contributors.
Part of the strategy should include engaging donors with a direct mail piece. According to a report from YouGov, 21% of Americans cited direct mail solicitations as the prompt for their most recent gift, especially people 55 and older. Another reason to use direct mail is the ability to purchase a specific donors list to mail to. For example, if the cause is for children then the organization can obtain a list of contributors that donate to children causes. Money is not wasted on sending an appeal to the general public.
Additionally, a customer file can be suppressed against a purchased list to eliminate buying duplicate records. Customer files can also be cleaned and updated to enhance deliverability and save money on printing and postage. A current targeted list is part of the success of a direct mail campaign.
Given that, the preference for some fundraisers is to communicate online because it's cheaper. However, if an email campaign is the choice made for soliciting, this method may not get the desired reaction. In fact, response and click through rates in nonprofit email campaigns declined 18.7% last year based on a report from the 2013 Blackbaud Online Marketing Benchmark Study for Nonprofits. Furthermore, cutting through all the clutter with email overload these days just adds to the probability of a quick delete.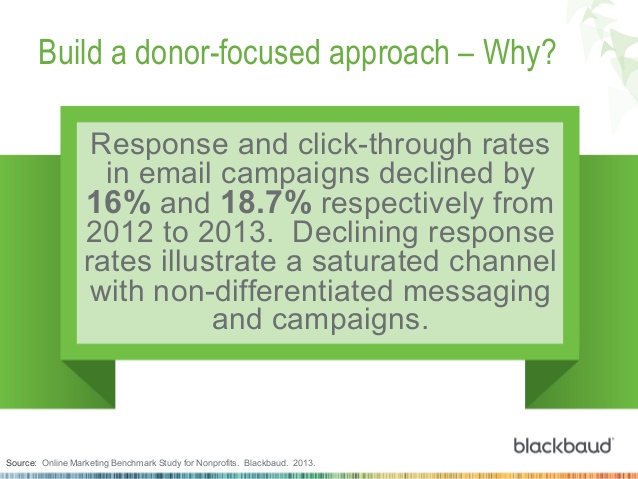 One thing for sure is that no matter what channel is chosen the main goal is to motivate people to donate. Something has to stand out to the person receiving a message in order to appeal to them. A compelling emotional story that focuses on one person works wonders compared to story about millions. A surprising study done by Paul Slovic, a psychologist from University of Oregon, found emotional connection is lost when stories include statistics on millions. People will then think they can't make a difference. In other words, make a plea that is emotional not logical.
Once a contributor is moved and ready to give, having a clear call to action and multiple ways to donate is imperative. Include a website address on the mail piece or a link in the email message so donors can either send a check or go online to donate. Above all, make sure the website is compatible with mobile devices. Once again, the goal of nonprofit organizations is to increase donations which should be both efficient and achievable.