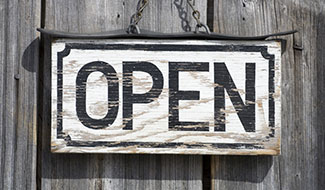 A recent study showed that although they are a goldmine for revenue, most businesses don't target people who recently moved to their community at all. It makes sense, then, that the same is happening with new businesses. The problem is, as with new customers, new businesses bring many unique aspects to the table that should be attractive to any company. By using new business mailing lists, your company can take advantage of these profitable opportunities.
New Businesses are Spending
New businesses represent a tremendous revenue opportunity for three main reasons (B2BMarketingInc). First, new businesses are generally looking for new equipment, products and services to augment their own. When a new business first starts out, they tend to need a lot more in the way of services and products than they ever will again. They are actively searching for ways to spend money. Business owners are usually also open to paying in full upfront (BBDirect) or even prepaying. This is because they have budgeted out enough capital for their start up costs, but also because they know they have not built up a history with suppliers yet.
They are Looking to Begin Relationships
This unique moment in the business's life also leads to the second reason they should receive specific marketing from your company: they are analyzing potential businesses that they can forge mutually-beneficial relationships with in the future. Often times, if they find a supplier or service they like early on, they will continue working with them in the future (OdditySoftware). With over 100,000 true new businesses available monthly, reaching out to this receptive group first is critical in establishing long-term relationships.
Take Advantage of a Lack of Competition
The third reason your company should market to new businesses is because so many other businesses are not. You have the two other reasons why new businesses make for such attractive opportunities and yet so much of your competition is ignoring them. Take advantage of the lack of challengers to earn a new customer and even propose more beneficial terms for your business. With the Internet helping businesses become even more competitive, companies cannot rely on customers reaching out to them. Once a new company decides to go looking for suppliers and services online, their choice is largely out of your control. Your company's goal needs to be to reach these businesses before they start searching.
The best way reach  this current, motivated group  is to purchase true new business mailing lists that are built daily and validated. Depending on your product or service, you can then tailor your  list of new businesses you will market to and even customize the marketing material to make it specific to each business. Obtaining a list of verified  newly registered businesses is of the utmost importance. Take advantage of the window of opportunity when new businesses  need suppliers or services that are not currently being marketed to by your competition and haven't yet started actively searching themselves. Marketing to new businesses through updated business mailing lists could make all the difference in your company's future.