All Mailing Lists >>Recreational Vehicles
Recreational Vehicle Mailing Lists
There are more than 12,000 RV-related businesses in the U.S. with combined annual revenues of more than $37.5 billion.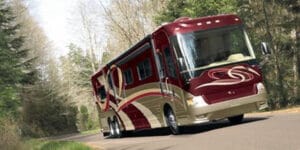 | | |
| --- | --- |
| Universe | 7,523,976 |
| Volume Pricing | Available |
| Broker Pricing | Available |
| Channels | Mailing list, Phone, Email |
This recreational vehicle list include owners of various off road vehicles such as four wheelers, ATV's, dirt bikes, motorcycles, snowmobiles, side by sides, and other. These people have a great need for gear and other accessories to accompany on their various outings.
| Off Road Recreational List Segments | Universe |
| --- | --- |
| Recreational vehicle buyers | 250,850 |
Camping, hunting, motocross, dirt biking, snowmobiling, outdoor retailers, ATV dealers, ATV apparel and gear sellers, mechanics, and much more.
Recreational Vehicle Mailing Lists
Age, children, credit cards/bank card holders, donors, educational level, homeowner/renter, income, mail order buyer, marital status, occupation, online buyer, State, SCF, Zip
To find out how many prospects there are in your area simply fill out the form to the right.
Or give us a call at:
(800) 685-4787