All Mailing Lists >>Self Help
Self Help Mailing Lists
The self improvement industry produced $11 billion in business last year.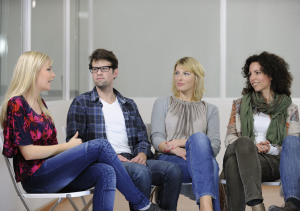 | | |
| --- | --- |
| Universe | 19.230,500 |
| Volume Pricing | Available |
| Broker Pricing | Available |
| Channels | Mailing list, Phone, Email |
These are people who have shown an interest in self help by purchasing related products and services. This database also consists of consumers that have reported they seek out information pertaining to self improvement. This group is reaching for personal growth and achievement. These consumers are wanting to improve their quality of life. By acquiring a self help mailing list professionals can hone in on a receptive audience.
| Self Help/Self Improvement Segments | Universe |
| --- | --- |
| Self Improvement | 19.230,500 |
Age, gender, date of birth, income, net worth, marital status, presence of children, education level, credit card holders, mail order buyers, mail order responders, homeowner/renter, home value, and a variety of many other demographics.
Popular Usage
Books, videos, motivational speakers, seminars, programs, personal /life coaches, and the list goes on.
Self Help Mailing Lists

This is a group of people that want to transform their quality of life. They are aware it is hard to do alone. Getting advice and support from others can benefit those who are committed to changing their lives. In the world we live in today, we have created a perceived sense of failure among many. Change can be difficult and anyone that can help someone improve the quality of life of others will succeed in this growing industry.
Books are a good source in helping someone with their personal growth. Books are convenient and less expensive than therapy and motivational seminars. However, marketing a book generically will waste your money and time. Getting a self help mailing list will help authors connect with their audience. It also helps to have a catchy concept or image to draw in readers.
Life coaches are great for people who need someone to sit down with them one on one and teach them strategies to improve their life. Life coaches that develop a relationship with their client and are able to help with desired goals will be benefit from the results. Life coaches can be a desirable service for those that need encouragement in achieving specific goals. Connecting with clients can be done by calling, sending postcards, or emailing to a list of people surveyed that they are interested in seeking self improvement.
If you're a passionate speaker and have knowledge in helping people to grow, then attracting a group of self help seekers will increase the chances of branding your name. Start by mailing a postcard to those that have acknowledged they are interested in self improvement and lead them to a website that promotes your seminars. Have a powerful clip of your speech that inspires action. Reel in prospects with an offer on discounted tickets.
Videos work well for those who prefer not to read and are more visually driven. Watching a video that motivates people to listen and perform any activities (meditation, exercise, etc.) that inspires them to reach a goal can be very effective.
Marketers offering products and services to motivate those seeking self improvement will succeed with this group.
To find out how many prospects there are in your area simply fill out the form to the right.
Or give us a call at:
(800) 685-4787