All Mailing Lists>> Senior Citizens
Senior Citizens Mailing Lists & Leads
Seniors buying power is 1.6 trillion and control over 70% of disposable income.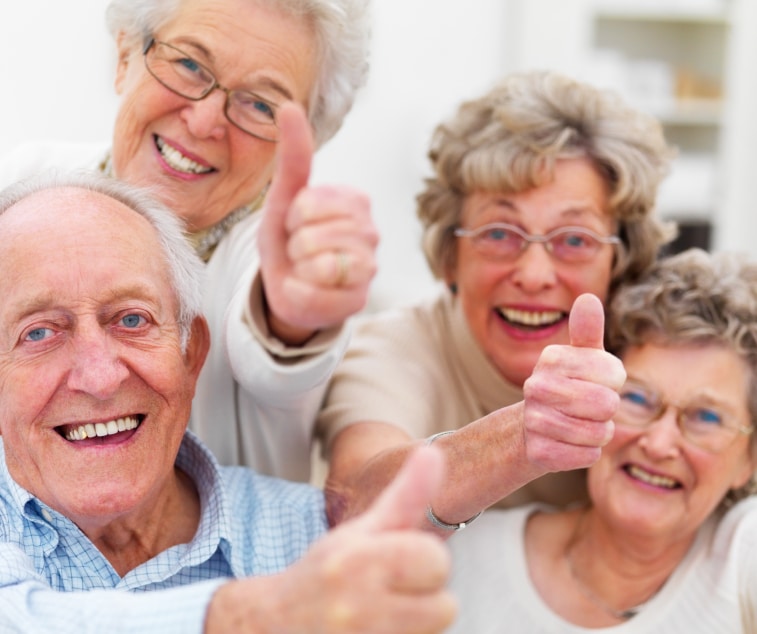 | | |
| --- | --- |
| Universe | 27,150,319 |
| Volume Pricing | Available |
| Broker Pricing | Available |
| Channels | Mailing list, Phone, Email |
Seniors are now the largest and fastest growing population. This group is living longer and better due to advances in medicine and technology. With baby boomers hitting 65, the number of seniors will double over the next 20 years. Many of today's seniors are active and productive. This older segment has the free time and the financial resources to be the model customer for marketers.
| Senior Citizens List Segments | Universe |
| --- | --- |
| Senior Citizens (age 65+) | 27,150,319 |
| Seniors (64 turning 65) | 14,844,002 |
| Seniors (50-64) | 54,969,874 |
| Seniors living with adult children | 31,359,103 |
| Senior Homeowners/Renters | 59,571,031 |
| Seniors that travel | 12,153,716 |
| Seniors that play golf | 11,817,905 |
Age, gender, household income, net worth, income producing assets, contributors/donors, mail order buyers/responders, credit card holders, lifestyle interests, mortgage information, length of residence, marital status, ethnicity, education level and much more.
Popular Usage
Insurance, financial services, health care needs, retirement communities, nursing homes, home improvement, travel, golf,security systems, estate planning, lawn service, and many more.
Senior Citizens Mailing Lists
This aging population is a segment that marketers do not want to miss out on. Of course their needs may be different from other generations, but with more time on their hands and money in their pockets make this group a lucrative opportunity for many businesses. Marketers must stay on their toes when marketing to this "older and wiser" segment. This mature market has seen the days of quality and service, so businesses must offer the best. Furthermore, be informative and trustworthy when selling products and services to seniors.
What is the best way to reach seniors? Even though some seniors are active on the internet, they tend to be more apprehensive when purchasing products online. According to study by the Newspaper Association of America, only 27% of seniors used the internet to make a purchase. The percentage with smart phones is only 13% based on reports from Pew Research Center. This means traditional media (print) or telemarketing will serve better when advertising to older consumers.Using a senior citizens mailing list to target this audience will get offers into the right hands.
Make a good first impression. Be creative with any images by showing maturity,but also an active lifestyle. This group may be aging, but they do not want to be reminded that they are getting older! Build a relationship and maintain it and you will buy customer loyalty. Seniors are more careful about who they do business with so make sure all of their needs are met. Extra attention will impress them and could lead to more sales. Furthermore, the elderly tend to hang around their friends a lot and will tell others about your product or service.
Another key ingredient for marketers to take note of is targeting females. As women get older they primarily make the decisions for the family on products and services being offered. Therefore the offers need to appeal to the females and addressed to them as well.
Marketing products and services to the aging population should demonstrate simplicity and guarantees. Older consumers also value safety, dependability and convenience. Seniors are not into fashions or trends. Personalization is particularly important for seniors as they value emotional connections, and tend to be more sentimental than younger generations.
The needs and wants of seniors are similar to any other age group, they just have different priorities.The most important difference is the message.When presenting information to seniors, steer clear of referring to them as "old," "elderly," or "aging." A better reference would be "mature," "young at heart," or "wise."
Seniors are often preyed upon but they are not senile as many may think. In fact, they read more than younger generations and are very much aware of scams. Marketers top priority should be to establish trust and credibility with this audience. Treat the elderly with respect,factual information,and good customer service to get in on a potentially highly profitable market.
An example of where trusted advice is needed is in the insurance industry.This mature audience is frustrated and confused with their insurance options. One would think once a person is on Medicare their insurance worries would be over. However, this is not the case. With changes constantly taking place, seniors need guidance on the best insurance plan for them to save money so they can enjoy their retirement. During the open enrollment period insurance agents have an immense opportunity to help take this overwhelming process off their shoulder and recommend the best plan for them.
Life or burial insurance policies can also be complex. No one wants to leave funeral expenses or any other debt behind to their loved ones. Furthermore, many have worked hard and want to make sure their assets are not taxed away. Insurance agents can help seniors make decisions on what they do and don't need to protect themselves and their families.
If targeted in the right way, seniors can become very loyal and generous customers.Start tapping into this booming market by leaving a lasting impression on the fastest growing population today!
To find out how many prospects there are in your area simply fill out the form to the right.
Or give us a call at:
(800) 685-4787