All Mailing Lists>>Senior Citizens>> 50 to 64
Seniors age 50-64 Mailing Lists
Baby boomers account for nearly $230 billion in spending on consumer goods and services.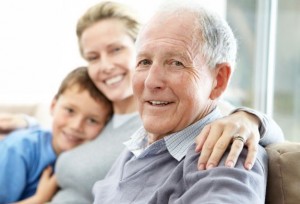 | | |
| --- | --- |
| Universe | 54,969,874 |
| Volume Pricing | Available |
| Broker Pricing | Available |
| Channels | Mailing list, Phone, Email |
This senior group is defined as anyone older than 50 to those retiring at 65. They may be referred to a seniors, but do not like to be called "senior." In fact, this group is concerned with health and staying youthful. Most boomers worked hard and they are in the strongest financial shape of any other generation. Baby boomers have a variety of needs and can afford to spend money on what they desire. This is a loyal audience and can be a potential goldmine to businesses.
| Seniors age 50-64 List Segments | Universe |
| --- | --- |
| Seniors age 50-64 | 54,969,874 |
Age, gender, household income, net worth, income producing assets, contributors/donors, mail order buyers/responders, credit card holders, lifestyle interests, mortgage information, length of residence, marital status, ethnicity, education level and much more.
Popular Usage
Travel, insurance, financial services, health care needs, retirement living, real estate, health and fitness, home improvement, automobiles, security systems, estate planning, lawn service, and much more.
Seniors age 50-64 Mailing Lists

This group of seniors age 50-64 is the fastest growing market today. There are 79 million people born in this baby boomer era. This segment is educated, intelligent, and more experienced. Many are embracing technology, however they do worry more about identity theft and are more cautious when purchasing products online. Boomers have more disposable income and outspend any other age group, yet only 5% of advertising is targeted toward this generation. Success in capturing boomers lies in trust and quality. This group has been around the block and knows good quality when they see it. They also value honesty. If their needs are met, they will become valuable customers.
This age group has a variety of needs. Some have become empty nesters, some are caregivers for their parents, and some are retiring. Part of achieving a successful marketing campaign will be in targeting by demographics to pinpoint the right group.
This age group looks at future retirement differently than older generations. The boomers are living longer and are healthier, and have to plan better for their retirement years. This is a great age to market financial products such as mutual funds, annuities, or any other investments that can help secure their finances.
One statistic that is known about boomers is they love to travel. According to AARP, traditionally this segment travels more than their counterparts in other age group. Many have a long list of vacation places they would like to travel to. Adults 50+ account for 80% of all luxury travel spending (Pew Internet and American Life Project). Travel advisors can capitalize on this group.
The kids are gone and the need for a family vehicle is no longer required. This age is ready for their comfort and luxury automobile. Consumer Expenditure reports that boomers spent $87 billion on cars last year. Auto dealers would be smart to embrace this generation and realize their buying potential.
Real estate agents also have an opportunity to profit from baby boomers. As the children leave the nest, many will downsize to a smaller home (less maintenance) or settle in a retirement community. Some will even purchase second homes. People between 50 to 64 years old are much more active and willing to spend what it takes to get exactly the home they want.
Boomers are determined not to grow old and are looking for the fountain of youth. Fitness, exercise, and wellness are important among mature adults. This embarks huge new possibilities for gym memberships, fitness classes, exercise equipment, trainers, athletic clothing and footwear, to name a few.
Integrated marketing should be considered when advertising to this generation. Although traditional media works well with this group, digital media should be examined also. Do not assume that print is best for older generations and digital is best for younger. Incorporate both for this group in the middle to get the best results.
Start selling to this valuable group today and watch your business grow!
To find out how many prospects there are in your area simply fill out the form to the right.
Or give us a call at:
(800) 685-4787