Small Business Mailing & Email Lists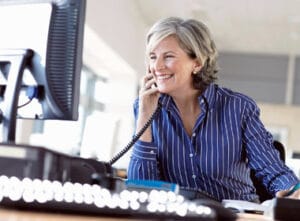 Over 10,000,000 small businesses
14,000,000 email addresses available
This high quality database is compiled from multiple sources such as telephone directories, utility connections, government filings and other qualified information to ensure accuracy. Each record is telephone verified annually. To increase deliverability of the file the data is cleansed at the time of purchase through the National Change of Address.
Small enterprises are what keep the economy strong. The may be small in size but large in sustaining growth in revenue and creating jobs. Small companies bring in over $990 billion in revenue and give over 50% of the population a job. As the growth of these establishments continues to flourish it makes sense to connect with these firms.
Savvy marketers can find new valuable customers when targeting small businesses. The file has a wide range of selections to further define the ideal market. Small businesses make up the majority of companies throughout the U.S.
These small firms are looking for products and services that will help their company grow, and they have the budget necessary to do so.
Below are some of the popular business selections:
Type of Business (Sic or NAICS codes)
Contact name
Phones
Employee Size
Sales Volume
Credit rating
Years in Business
Square Footage
Website Addresses
Cottage Industry (Business in Home)
Ethnicity
1-4 Employees⇒ 

6,700,350

5-9 Employees⇒

2,250,600

10-19 Employees⇒

1,145,980

20-49 Employees⇒

725,530

50-99 Employees⇔

275,600

Home-based businesses⇒

1,650,760

Owners⇒

3,555,990

Website Addresses⇒

3,820,940
Popular Usage:Accountants, insurance, financial planners, real estate, website developers, videos, software, office supplies, payroll services, attorneys, credit cards, travel, and more.
Call (800) 685-4787
Or
Fill Out the Free Quote Form to the Right
Small Business Mailing Lists
Small companies are the backbone of the economy. They give jobs to over 50% of the private sector work force. These corporations bring in millions of dollars to the economy and should not be underestimated. All they want is to be treated like a big company. Growth is their goal and marketers that go out of their way to develop relationships will earn their trust.
Big corporations have big bucks to spend unlike small businesses yet that does not mean their needs are any different. They may not have the large budgets but these owners are working hard to increase sales and are risk takers. They will invest in a product or service if they believe it will attribute to their growth. More importantly, getting to the owner who typically makes all decisions at a small company is a lot easier than going through the hoops and hurdles to get to the right person at a large company.
Many small firms are competing against big businesses and have a hard time proving they are just as credible. This is when a website can be so important. With so many prospects going online to check a company out, web developers have a niche market in helping these entrepreneurs design a custom website. Many smaller firms do not have a website to drive customers to. In fact, according to Yodle only 52% of small businesses have a website. Start by contacting companies to offer your services to help make them look like a credible business.
Unlike many big corporations, small entities are behind in using modern technology. These entrepreneurs spend hours working to keep their business running. Many of those hours are spent doing the books the "old fashion" way. This is when accountants can help alleviate the burden of book keeping and taxes. Advising the owners how to use accounting software and making sure they know the ever changing tax rules will save them time.
Small corporations also need insurance to cover their assets and many are not aware that if they are not properly covered they could lose everything. Insurance agents have a golden opportunity to give their expert advice and make sure these owners are getting the coverage needed to protect their assets. The owners of home-based businesses are often under insured because they are unaware that their homeowner's policy does not cover their business. Obtaining a list of home-based businesses can get agents in front of these owners to advise them of their risks.
Business owners work hard to keep their business up and running. They spend a lot of time and money investing in their venture. However, these private owners do not always prepare for retirement. Financial planners can target this group to help guide these capitalist into the right direction so can retire comfortably. In fact, a survey done by the American College of Financial Services shows 60% small business owners have not consulted with a financial adviser. Advisers can grow their firms with this target audience.
With the expected growth of small businesses, marketers will fare well to reach out to this group to develop relationships. Small firms have a greater impact on the economy and are easier to deal with than large enterprises. The opportunities to help small businesses are endless.