All Mailing Lists >>Teachers Mailing & Email Lists
Teachers Mailing & Email Lists
Schools spend close to $11 billion dollars nationwide on educational supplies and materials.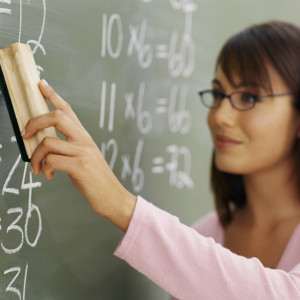 | | |
| --- | --- |
| Universe | 5,185,960 |
| Volume Pricing | Available |
| Broker Pricing | Available |
| Channels | Mailing list, Phone, Email |
This database contains a unique listing of teachers at all levels from
preschool through college
. The file is enhanced with comprehensive demographics to identify which teacher best fits the product being offered and is updated 3 times a year. Choices include grade level, subject taught, lead teachers, principals, to name a few. Educators are the foundation of our children's future and this collection of data connects marketers to a receptive audience that thrives on improving the education in our country.
| Teacher List Segments | Universe |
| --- | --- |
| Teachers | 5,185,960 |
Teachers by name, grade level, subject, years of experience,first year teachers, new teachers, enrollment size, public or private, income, age, gender, ethnicity, home address, and more.
Popular Usage
Educational products, software, books, apps, videos, arts & crafts, games, magazines, financial planners, field trips, decorations,travel and so much more.
Job Titles
Principals
Art
Computer Science
English/Reading
Fine Arts
Foreign Language
Mathematics
Music
Physical Education/Health
Science
Social Studies
Special Education
Coaches
District level Personnel
Guidance/Student Services
Library/Media
School Type
Public
Private
Catholic
Elementary
Middle
Junior
Senior
Combined K-12
Special Ed
Teacher Selections
Subject Taught
Grade Level
Years of Experience
Type of Degree
Age
Income
Gender
Book Buyers
Software Buyers
Video Buyers
Seminar Attendees
Number of Teachers at School
1-10
11-20
21-30
31-50
51+
Teacher Lists
Marketing to teachers can be very profitable since many educators are involved in the purchasing decisions. Targeting teachers is important when promoting products and services considering their voice matters and the fact they will use their own money to purchase educational material for the classroom.
Trying to sell products to schools can be a challenge. Getting to the right person. Finding the best medium. That's why narrowing down the list to target this market is essential. This database has an array of choices to segment by. For example, if a company has a science program that is beneficial for 4th graders then marketing to 4th grade teachers that teach science will fine tune the audience to get the best response. By being selective in who your offer gets in front of will save money and time and give the highest return.
Educators usually choose this profession because they truly want to make a difference. This makes teachers an excellent market for all sorts of educational products. From software to books to free time activities, this group will use school funds or their own money to purchase these products. However, the message created to attract this audience must be captivating to influence a response. Teachers are too busy to waste time on fluff and want imperative information regarding the product being offered. In other words, keep it simple and make it memorable.
Marketers constantly struggle with which channel to use to get their message in front of their target audience. Reach out to educators with a combination of direct mail and email to get the best response. Sending out a postcard and following up with a newsletter can increase the response. Direct mail has taken a back seat to email which is surprising considering the Harvard Business Review found direct mail has a better response rate at 25% vs 23% for email. By integrating the customer can decide which method they prefer. Either way the key is to address the educator by name to engage them.
Education is the key to success and books play a huge role in the process of learning. Authors wanting to promote their books can obtain a list of teachers that are known book buyers to send information to. These educators will be more receptive to buying a book especially since many classrooms do not have a good supply of books for the students. A survey released by the National School Supply and equipment revealed teachers spend approximately $1.6 billion of their own money for various supplies for their classroom. Having good reading material for students is important to most teachers.
Not only do educators buy products for their students but as well as for themselves. Most want to make an impact on their students and welcome advice on how to be more effective in the classroom. Teachers have to deal with managing the students, meetings, dealing with parents, bullying, and administrators. The demands can be overwhelming. Any books or videos with advice on honing their skills to make them better instructors will not help the teacher, but the student as well.
With the advancement and use of technology in the classrooms, software and apps are a big hit with teachers. Whether the software or app can be used to teach kids or help organize their lesson plans, if it is useful and makes their life easier the product will sell. PBS Learning Media found 75% of the teachers surveyed link educational technology to a growing list of benefits. Make sure to focus on the advantage of your product by simply stating what the product does and why they should purchase it.
Colleges can promote continuing education to teachers. Many want to stay up to date on the latest information on the subject they teach or technology so they can teach more effectively. Schools can give this group the opportunity to advance in their career and gain new learning skills for their classroom.
Educators need advice for their retirement as much as any other professional. Retirement plans offered to anyone that works in a school are not always the best option. Financial planners can help guide this audience in the right direction so their golden years are spent enjoying life.
Teachers will invest in their students. They will do what it takes to make an positive impact even if it means taking money out of their own pocket. This influential audience can help businesses grow while creating a better future for our children.
To find out how many prospects there are in your area simply fill out the form to the right.
Or give us a call at:
(800) 685-4787