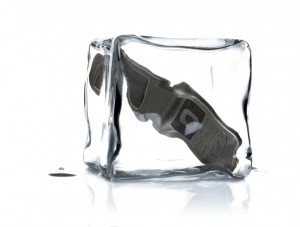 Outbound calling is being replaced by digital marketing and social media in today's business world but when done correctly the ROI and intrinsic value of calling provides an effective medium for B-to-B marketers.  Cold Calling Techniques that were once successful have completely lost their effectiveness over the years.  This has caused a substantial decrease in what was once the most powerful marketing channel for acquiring new customers.   How has cold calling evolved to meet today's market, what previous procedures have become antiquated, and how can value can be driven from this medium?
Sirius Decisions, an industry research firm, found that approximately 53 percent to 68 percent of qualified leads are accepted  by the sales work force and of those leads about 50 percent to 75 percent can be deemed opportunities.  Given this we can infer that around 27 percent to 51 percent of the original leads will be marketable with the rest falling out due to lack of attention.  The above statistics bring consideration to a couple of the most important aspects of outbound calling in 2011 which is list development and hiring/training of sales teams.
In the past sales reps could simply pull out a phone book and begin to dial down the list but today phone books are as common as typewriters.  Not having a clean, targeted telemarketing list is a mistake that can cost serious dollars and time.  When employees are calling from a poorly composed list they become discouraged, frustrated, and desperate with the amount of dismissal they encounter.  Current day marketers are largely data driven and have more access to prospective information than ever before.  Phone lists can be built that have been screened and specialized for a particular industry.   A proper calling list will come from a quality source and will segment the list in accordance with the type of prospects employees will speak with.  Data should be kept on which type of prospects do and do not respond positively so that the list can become even more specialized for future calls.
What must be realized is that the success of outbound calling truly lies within the people making the calls.  When hiring a sales team, businesses must look for employees with the desire to influence and who enjoy taking an opportunity with another human to share a passion.  This type of person will turn a generic lead into a relationship and responsive customer.  Training reps to be knowledgeable in a service or product is no longer enough.  They must be comfortable enough to be able to respond "off the script."  In the past providing evidence of prosperous services or products was sufficient but now a conversational tone must be held.  Prospects must be responded to in a natural manner even when asking spontaneous questions.
Lastly, the initial contact is rarely the decision maker so the traditional sense of measuring contact rates no longer applies.  Only pertinent metrics need to be taken into account when recoding data.    In today's business environment the screeners are more talented than ever so creating trust with the initial contact is essential to gaining access to the sought after authority.  The factors that should be tracked are lead quality, data obtained, and sell rates of reps.  These factors are much more indicative of cold calling efforts.
It is greatly important to engage in all marketing channels when executing a B-to-B advertising campaign.   That involves leveraging digital media, e-mail, social media, direct mail, and other venues but most importantly people.  When cold calling is executed correctly it develops long term relationships and sales growth that businesses in any field can prosper from.