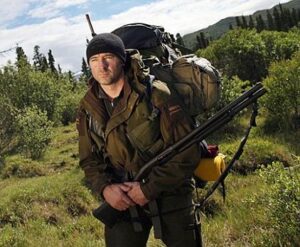 When marketing, you always have to speak to your target demographic. So, what if your products or services are aimed at Mr. Outdoors? How do you reach the All-American outdoorsy type with your advertising? Here, we will discuss five great ways to appeal to the outdoors man with your advertising campaign.
Reach Out Through Social Media
Social media is an effective marketing strategy for anyone who knows how to use it. It's not great for a hard sell, but it is a good way to engage your target audience and to learn more about them while building brand recognition. A great strategy can be holding contests or even just inviting your target audience to share their favorite photos of the great outdoors, whether they are hunters, rock climbers, or other outdoorsy types.
Send Out Targeted Newsletters
You know your audience better than anyone, so make sure your newsletters reflect that. Offer tips and advice for various outdoor activities related to your products or services alongside any promotional information or advertisements you intend to provide in the newsletter. Provide relevant content that people will want to read and you can rest assured that they will want to keep hearing more from you.
Provide Free Content in Exchange for Info
One great way to build a mailing list or gather more information about your customers is to offer free content, such as a white paper or an eBook on a subject matter that is relevant to them in exchange for signing up for your mailing list or completing a survey. People love free items, and giving them something at no cost helps build trust while also helping you build your mailing list and learn more about the people who are buying your products or services.
Don't Forget Direct Mail
While a lot of advertising is done online these days, it is important not to forget direct mail ads. People are still reading their mail, and sending out a flyer or advertisement with your latest deals or promotions is still going to help you make sales and maximize your advertising return on investment. Reaching your customers through direct mail is just one more form of engagement and one more way of branding yourself as the company they want to choose for all of their outdoor needs.
Create a Diverse Strategy
This is perhaps the most important tip for reaching the outdoors man or really for any successful advertising venture. As the saying goes, never put all your eggs in one basket. Don't rely solely on digital mediums, but don't turn only to direct mail, either. The best strategy for reaching your target demographic (Mr. Outdoors) is going to be a combination of direct and digital.
Reaching the outdoors man doesn't have to be overly complicated if you have a sound strategy for doing so. Work to create a combination of direct mail and online communications that will appeal to his unique interests. Once you do this, it will be much easier to gain brand recognition and turn a member of your target demographic into a paying customer.