All Mailing Lists >>Health & Diet>>Weight Loss
Weight Loss Mailing Lists
Consumers spend on average $42 billion a year on weight loss products and services.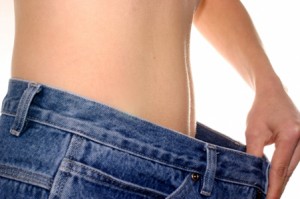 | | |
| --- | --- |
| Universe | 14,011,246 |
| Volume Pricing | Available |
| Broker Pricing | Available |
| Channels | Mailing list, Phone, Email |
These are individuals who want to lose weight and seek different ways to shed unwanted pounds. Many weight conscious individuals want to improve their body image and are concerned with their health. These consumers are eager to spend their money on programs or items that will help them trim down. Information or products that promote weight loss are of interest to this group.
| Diet/Weight Loss List Segments | Universe |
| --- | --- |
| Diet/Weight Loss | 14,011,246 |
Age, gender, date of birth, income, net worth, marital status, presence of children, education level, credit card holders, mail order buyers, mail order responders, homeowner/renter, home value, and a variety of many other demographics.
Popular Usage
Diet programs/plans, exercise/sports equipment, gym memberships, personal trainers, nutritional products, vitamins and supplements, weight loss and nutrition books, videos, exercise apparel, magazine subscriptions, and much more.
Weight Loss Mailing Lists

Most weight conscious consumers are aware of the importance of diet, nutrition, and exercise. They also know how hard it is to get rid of the extra pounds. Finding the right method to losing weight is the key. This group yearns to be healthier and will spend generously on products and services that they think will help them become slim and trim. All marketers have to do is offer the goods or lay out a plan in front of these overweight individuals to generate valuable customers.
Finding the best diet plan can be distressing for those trying to lose weight. Many have tried several diets and had little success. Diets come and go with the countless "fads" on the market. Marketers must promote a plan that includes strategies for maintaining weight loss and one that is safe and effective. There is nothing more discouraging for someone that is trying to reduce their weight than to lose a significant amount only to regain it.
Individuals that are overweight are more likely to suffer from high blood pressure, high cholesterol, and diabetes. To combat these ailments and control their weight, a diet plan alone typically does not work. Many are encouraged from doctors to get out and exercise. Most people find it hard to get motivated to work out on their own. Gyms can take full advantage of offering memberships or trials to get these people in the door. Gyms should present the benefits a weight conscious person will get by working out in a motivated and supportive atmosphere.
Trying to motivate an overweight person to lose weight? Try selling a book or video. Many weight conscious individuals are too embarrassed to workout in a gym. Yet to lose weight efficiently they need inspiration not humiliation. A book that has a diet and fitness plan that is encouraging will inspire this group wishing to lose inches. A video that shows step by step instruction with an enthusiastic person demonstrating can capture the attention of a person wanting to get in shape.
Many individuals look to reduce weight quickly by taking supplements. A product that is considered safe and effective, and will claim to decrease appetite or boost metabolism catches the eye of those wanting to lose weight fast.
Proper nutrition is essential for anyone, and especially for people struggling with their weight. Providing information on diets or vitamins to get the proper balance for a healthier lifestyle is vital.
No matter what size a person is, most still want to look good and wear trendy clothes. This can be every day wear or for when they are working out. Comfortable clothing that will complement their body and flatter their figure will appeal to those conscious of their body image.
Help those struggling with their weight to get in shape and feel better by offering your products and services today!
To find out how many prospects there are in your area simply fill out the form to the right.
Or give us a call at:
(800) 685-4787