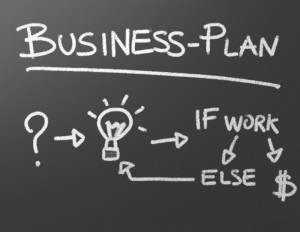 Advertising is organic and in a state of constant change but all of the worlds smartest business minds know there is one marketing facet that must be exercised regardless of external factors.  Simplicity.  The company with the world highest stock valuation ever has built its foundation on this principle.  In this post we discuss current practices top companies are executing to simply simplify.
Trends change constantly and culture varies with new generations but human nature is a constant across history.  This is why being simple is such a foundation of business, however being simple can be difficult.  There have been many companies with incredible products and services that have diminished purely because the product interface or service message was not relayed in a manner that is easy to understand.
According to Global Branding Company siegel+gale people in the United States are 79.4% more likely to recommend a brand that is simpler.  Many marketing experts attribute the incredible growth periods for companies like Ikea, Netflix, and Amazon to simplicity.  Netflix created a way to watch newly released movies without leaving home, Amazon created the world's largest department store that can be shopped at from a computer, and Ikea has simplified everything from design to purchasing process.
Advisory Company Corporate Executive Board recently surveyed more than 7000 executives to find what marketers should do to improve customer loyalty and confidence.  They found that simplifying the decision making process to the point where consumers literally though less was key.  How does a company do that?
Increase trust with reviews, testimonials, ratings, and other forms of feedback from real people.
Provide clear, concise, and streamlined product information so that consumers can learn about products and services without distraction.
Make brand comparison easy and provide transparent buying guides.
The CEB also found that a 20% increase in decision simplicity made a 96% increase in customer loyalty.
Personal finance and Software Company Intuit provides more than 160,000 unfiltered reviews and live forums where people can instantly ask questions.  They have also streamlined their TurboTax homepage to include a "help me choose" function.  This is a prime example of making the buying process as effortless as possible.
A simplistic lifestyle is a thing of envy in our society and the larger companies have recognized the desire and responded.  Below are just a few recent ads of businesses trying to exemplify how uncomplicated they really are:
McDonalds – "The simple joy of a wholesome breakfast."
Ivory Soap – "Keep it pure, clean and simple."
Whirlpool – "To simplify life, we design around it."
Coca-Cola – Has 13 beverages starting with Simply
At AccurateLeads we have found that the principle of simplicity carries across the whole spectrum of marketing from design to the purchasing process itself.  There is such an incredible amount of choice that people cannot decide. This is why all industries whether it be technology, retail, automotive, hospitality, insurance, or any other can greatly benefit from simplifying their business and all of its processes for the buyers.
What will the next step towards simplification be?