All Mailing Lists >>Insurance Mailing Lists
Insurance Mailing Lists and Sales Leads
More than 40 million uninsured Americans will have to choose a provider once the Affordable Care Act is implemented. Tap into this market early.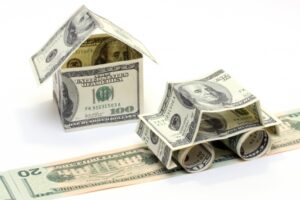 | | |
| --- | --- |
| Universe | 200,000,000 |
| Volume Pricing | Available |
| Broker Pricing | Available |
| Channels | Mailing list, Phone, Email |
Insurance is a big expense for consumers. Fortunately, this is a competitive industry and people have choices. With the Affordable Healthcare Act in place, many consumers are overwhelmed and are unsure of their options. Each potential customer has their own needs. Insurance agents that develop a marketing plan targeting a specific group are likely to do well. Getting quality insurance leads will help narrow a target market. With many consumers changing plans, agents have the opportunity to win their business.
Burial Insurance Leads62,312,000
| Insurance List Segments | Universe |
| --- | --- |
| Families with Children | 62,312,000 |
| Senior 65+ | 27,150,319 |
| Seniors 64 turning 65 | 14,844,002 |
| Baby Boomers | 54,969,874 |
| Burial Insurance Leads | 18,550,270 |
| Generation Y | 30,386,680 |
| Homeowners/Renters | 99,710,005 |
| Condo Owners | 4,245,175 |
Health (individual, family, or group plans), ailments (pre-existing conditions), life, auto, long-term care, medicare supplemental, homeowners or renters.
Age, birth date, birth month, income, net worth, gender, ethnicity, homeowner vs renter, ailments, presence of children, auto make and model, and more.
Insurance Mailing Lists
Selling insurance can be tough for agents. Consumers are concerned with finding a trusted source to handle their insurance needs. Guiding clients through the maze of insurance policies and lead them to the right choice is imperative. Agents and brokers that give assurance and provide the coverage needed will be beneficial for both parties. This is an enormous market where agents can separate themselves from competitors and provide additional value to consumers by accommodating their emerging needs. Obtaining insurance mailing lists will get agents prospects so they can provide their services.
The Affordable Healthcare Act can open the door for many agents to get new clients. There is the group of approx. 48 million uninsured that will be required to get coverage. In addition, many companies are no longer offering health plans therefore this group will be on the market. These changes can make insurance agents in demand for helping prospects choose a plan.
Another key market agents can approach is Seniors. Getting insurance mailing lists of people 64 turning 65 to provide Medicare Supplement policies will help increase business. According to the AARP there are about 8,000 people a day turning 65. Also, targeting seniors over 65+ are good prospects for Medicare Advantage plans and Long-Term Care coverage. Another group for Long-Term Care is families with an elderly person in the household. With people living longer and the rise in healthcare cost the need for these plans to help save seniors money will be substantial.
Life insurance can be very beneficial to families. Leaving behind debt to loved ones can be devastating . Most Americans need life insurance. When a loved one dies it is a struggle for many to cover all of the expenses. Life insurance can be easily sold on people's emotions. No one wants their loved ones to suffer financially. Research and consulting company LIMRA, found Americans knowledge and understanding of life insurance is pretty dismal. Agents have the opportunity to step in and help people understand the advantage of getting life insurance.
Anyone with a home needs a homeowners policy. A person's home is typically their largest asset. Many believe their policy covers all damage to their house and the contents. However, most do not have enough coverage to replace or rebuild if their home is damaged. Agents trying to sell property insurance need to get the attention of the homeowner by educating them on replacement cost. Furthermore, informing affluent homeowners on umbrella policies to protect them against judgements if someone is injured in their home or on their property.
In addition to homeowners insurance, selling policies to condo owners is valuable. Condo owners may think their unit is completely covered by the condo association and find out only parts are insured. Agents can capitalize by presenting the right condo insurance policy, and protect clients if a loss occurs. Insurance mailing lists for condo owners can be obtained so providers can target prospects.
Auto insurance is highly competitive and that can gives agents the upper-hand. A survey from Aite Group shows 35% of respondents seek auto insurance quotes annually. With consumers shopping around for better cost and coverage, this is time to show customers how to save money by giving more options than competitors
There is a lot of potential for agents to get new clients. Reach your target audience today and see profits go up!
To find out how many prospects there are in your area simply fill out the form to the right.
Or give us a call at:
(800) 685-4787