All Mailing Lists >>Families With Children>> College Students
College Students Mailing Lists
Annually college students account for over $400 billion in spending.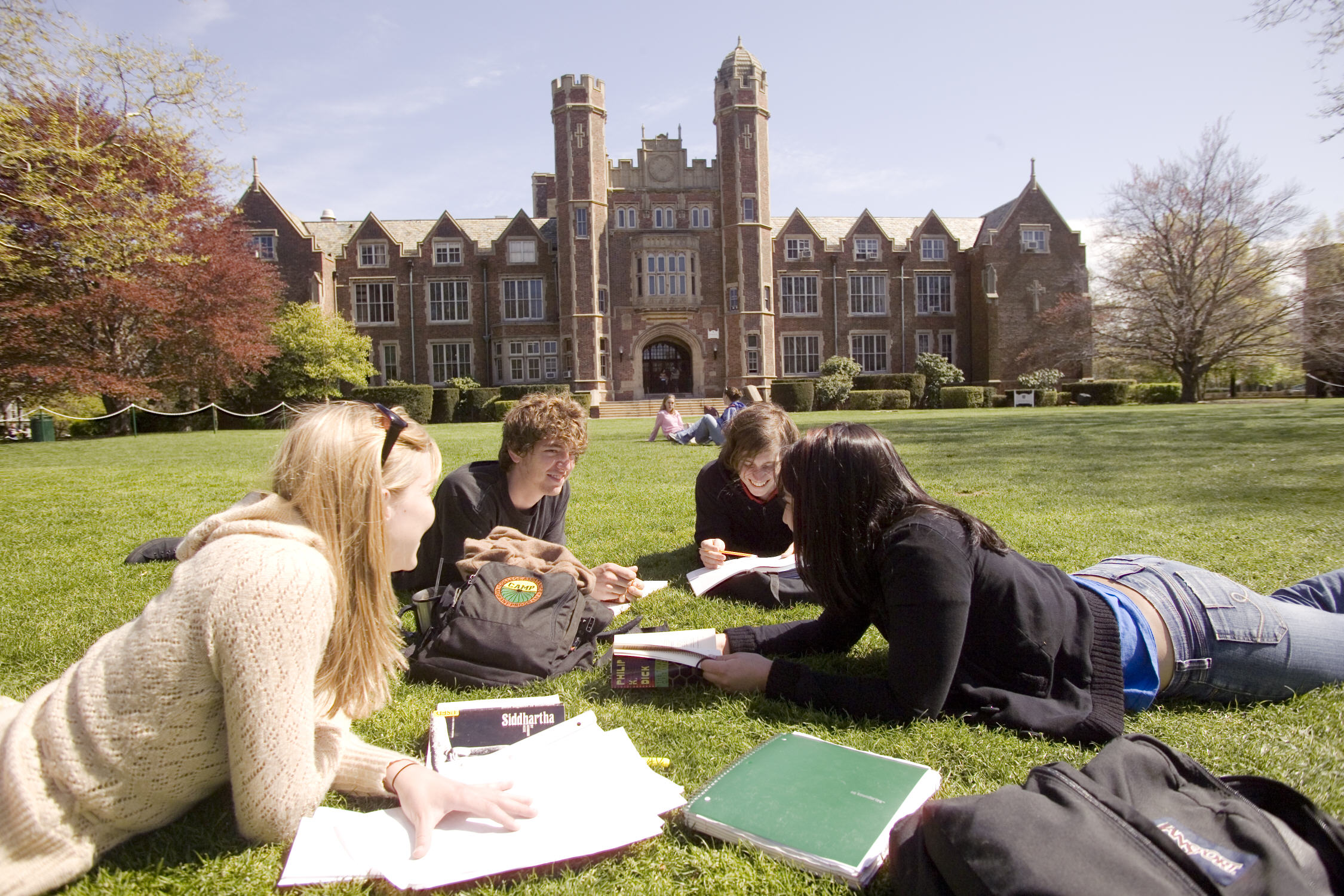 | | |
| --- | --- |
| Universe | 15,350,000 |
| Volume Pricing | Available |
| Broker Pricing | Available |
| Channels | Mailing list, Phone, Email |
College students are pursuing a higher education and are thinking about their future. This group has a tremendous spending power that should not be overlooked. College students think this is the "best years of their life" and will spend money to ensure this. Students in college face many new challenges which can be overwhelming. These students are independently making many first time decisions as they explore their interests and passions.
| College Studen List Segments | Universe |
| --- | --- |
| Freshman | 8,500,000 |
| Sophomores | 1,950,000 |
| Juniors | 2,300,000 |
| Seniors | 2,600,000 |
Credit cards, automobiles, student loans, insurance, computers and accessories, books, magazines, telecommunication products, electronics, home furnishings, apparel, cosmetics, health and personal care products and services, travel and so much more.
Class year, age, gender, ethnicity, income, college attending, field of study, home address, school address, grade level, interests, lifestyle, dwelling type, year graduating, major, and more.
College Students Mailing Lists
The decisions students in college make can create a lifelong propensity of habits and preferences. The choices students make can increase a company's chance of having a lifelong customer. All the business has to do is be the first to reel the students in. College students are very aware of new and current trends. They are also the most connected generation. Social sharing or word of mouth around campus of a popular item can do wonders for a business.
College students living on or around campus want to make their living space to feel like home. This is a great opportunity for businesses to present any products or services to help students acquire the perfect home away from away home atmosphere. Some students will be looking to rent an apartment or room. Furniture, bedding, electronics and accessories will be needed for their new place. Any items to help students personalize their spaces to be "uniquely" their own.
Credit card offers so students can purchase their wants and needs is essential. Credit cards are monetary sources for many students. This can also help college students establish credit.
Students in college get stressed out and overwhelmed. Faced with more responsibility, how to manage time and money, and academic can increase stress, anxiety, and depression. This can lead to binge drinking, substance abuse, dropping out of college, or eating disorders. Therapist and counselors have an opportunity to provide their services to help students.
Customize apparel is a big hit at colleges. Anything from college sportswear, spirit wear, apparel, and accessories for students or fans. Also needed are fashionable or trendy clothes for everyday wear. Consignment shops are great for pitching trendy and brand name clothes at a lower cost.
Food and entertainment rank high in student spending. College students are often on a tight budget and coupons or offers at restaurants will win them over.
Many students will travel during their college break. These students will be ready for a break from their hectic schedule. Airlines, hotels, car rental, or travel agencies can offer their services.
Books in college can be very expensive. Present new or used text books at a lower rate than what is offered at the school and students will be happy with savings.
Students in college are a connected generation and their main source of communication is through cell phones, smart phones, tablets, laptops, etc. A college student cannot survive without a computer. Or better yet a cell phone and reasonable plan. Students rely on technology to access information, communicate with friends, and keep themselves entertained. This is where brands can separate themselves from competitors and provide additional value to students by accommodating their emerging needs.
This is one of the most influential demographics out there. College students start trends and spend carelessly. Reach your target audience today!
To find out how many prospects there are in your area simply fill out the form to the right.
Or give us a call at:
(800) 685-4787