All Mailing Lists >>Pet Owners>>Dog Owners
Dog Owners Mailing List
Americans spend between $2,500-$3,500 a year on their dogs.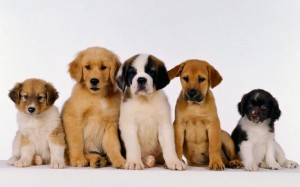 | | |
| --- | --- |
| Universe | 25,685,850 |
| Volume Pricing | Available |
| Broker Pricing | Available |
| Channels | Mailing list, Phone, Email |
Americans care deeply about their dogs. Dog owners will go to great lengths to ensure the health and happiness of their furry friends. Finding the right vet or boarding place is a major decision. Dog owners are concerned with the safety of their precious pooch when they are away and who is taking care of their medical needs. Getting a dog owners mailing list to target this group will help businesses gain new clients.
| Dog Owners List Segments | Universe |
| --- | --- |
| Dog Owners List | 25,685,850 |
Household income, age, marital status, presence of children, homeowners/renter, lifestyle interest, and more.
Popular Usage
Veterinarian services, grooming, boarding, pet sitting, travel, insurance, dog walkers, trainers, photos, toys, and the list goes on.
Dog Owners Mailing List
Pet spending has more than double over past ten years. The number of dog owners continues to increase each year. With approximately 47% households owning a dog, the money spent on vet care, treats and toys, boarding and grooming has increased tremendously. Find your ideal customer with a dog owners mailing list.
People love to pamper their dogs. Some will buy clothes and fancy beds. Others will splurge on treats (often gourmet), toys, and spas. According to a survey from the American Humane Association, 63% of dog owners give their pets Christmas presents. Marketers can capitalize on canine lovers by offering products and services that will make "fido" happy.
Going on vacation this day and time often means bringing along the family dog. Pet friendly hotels will have an advantage when people are planning their trips. Obtaining a dog owners mailing list to entice this group with their accommodations will boost business.
When pet parents are away, they are concerned with who will take care of their beloved companion. Boarding, pet sitting, and doggie day cares are services much needed. Throw in grooming to please this group. The highest amount of growth in the pet industry last year came these types of services according to the APPA.
People are making a conscious effort to protect their environment and their pets from harmful products. Any natural or organic products that are "clean" and "healthy" will do well. Any products from dog shampoo to food will be welcome. Preventing illness so their companions will live longer is important to most animal owners.
Dogs are now making fashion statements. Whether its to look adorable or protect them from the cold, owners will open their wallets so their pooch can be in style.Monogrammed outfits, Halloween costumes, fancy collars, or any personalized item to make their pooch feel special. A boutique that sells pet clothing or accessories can win the hearts of dog lovers.
Many owners proudly display photos of their furry friend. According to a pet survey by Kelton research, 71 percent admitted that they have at least one picture of their pet at all times that they show off to others. Anyone specializing in pet photography will be embraced by this bunch. Pet photography is growing as more and more households display photos of their dogs and cats around the house.
Having a dog can be costly. Pet owners will dish out the money for toys and treats to keep their "best friend" happy and healthy. Businesses selling pet products and services have the advantage of building relationships and capitalizing on animal lovers.
Start barking at the door of this profitable group today!
To find out how many prospects there are in your area simply fill out the form to the right.
Or give us a call at:
(800) 685-4787